How Many Miles Is Too Many Miles for a Used Car? | 5 Ideas
The mileage on a used car is a good indicator of how much it has been driven compared to the age of a vehicle. Experts suggest that the average car is driven between 12,000 and 17,000 miles per year. A five-year-old car should have between 60,000 and 85,000 miles on it.
You can follow this excellent rule of thumb. Keep reading to learn how many miles is too many miles for a used car. The type of driving is also a consideration. City driving adds much more wear and tear to a car due to many starts and stops compared to highway driving.
Rental cars may not be treated as well as private cars. Gather as much information as you can about the history of the vehicle to help assess the value of the car vs. the potential maintenance that may be required before you finalize your purchase price.
Car buying can be confusing. If you are wondering how many miles are ok, there is a lot more to consider. Car buyers can review our tips below.
Is 200k miles on a auto bad?
Generally, a car that has passed the 200,000 mile mark on the odometer is going to need more maintenance than one with fewer amount of miles. Check the condition of the obvious things like brakes, tires, ball joints, muffler systems, timing belt, and wheel alignment.
Is the engine running smoothly and not burning oil? Is the transmission working correctly and has the transmission oil been changed? A well-maintained car with 200,000 miles on the clock can be a great buy at the right price. A highmileage car that has not been well maintained or needs work can be a money pit.
What is considered to be high mileage?
Most experts would agree that anything over 12,000 to 17,000 a year is getting into the high mileage category. Cars that are predominantly driven in the city with average miles experience much more wear and tear due to many more starts and stops than those that have more highway miles driven for a normal car daily driver.
Is it good to buy a used car with high mileage?
Cars with low mileage generally are priced higher than the same car with high mileage. Depending on the condition of the vehicle, maintenance history, and an evaluation by a mechanic, a car with high mileage can be a good deal.
Protect yourself by evaluating the condition of the engine, the transmission, brakes, alignment, and exhaust system. These can be high-cost repairs on high mileage vehicles. Try to stay away from rental cars that have lots of highway miles.
How to find a quality used car?
If you are not particular about the car your purchase, focus on finding a good quality used car, and save money. The following criteria can be considered when your looking at the car:
Low mileage
Maintenance records are available
The vehicle has been well maintained
Can passes a safety assessment as well as an emissions test
Do all lights and electronics work properly?
The check engine light is not illuminated
The exhaust system is new or has been replaced recently
Tires have at least 10,000 miles of use left on them
Look for abnormal wear on tires that can indicate an alignment is needed
Brakes, calipers, and rotors are in good shape and can easily pass a safety test
Test drive the vehicle, look for smooth acceleration, no vibration from bad wheel balancing and no unusual noises coming from the engine, transmission or brakes
Observe the exhaust. Blue smoke indicates the engine may be burning oil
Has the vehicle been in an accident?
Confirm there are no liens or car loans against the car
5 Factors To Evaluate When Buying A Car With Lots of Miles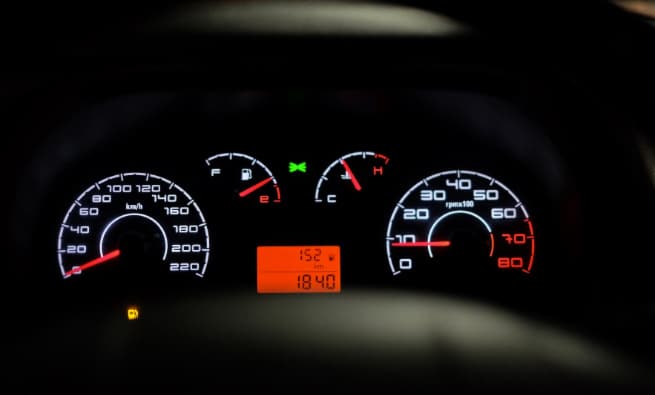 There are many car buying tips to check when you are buying a car regardless of whether you are buying it from a used car dealer or a private seller. Note that a private seller may have had a chance to sell or trade his car when they purchased another car.
The basics include: will it pass a safety test; has it been maintained well; does the engine run well; is the price reasonable based on the mileage and the condition of the car? Will you need to invest your hard-earned money in repairs soon after buying the car? Follow the following shopping tips:
1. Check vehicle history
There are numerous websites available to verify the vehicle history of the vehicle you are considering. Use the VIN number to do your search. Are their liens against it, was it in an accident, and are their outstanding traffic tickets registered against the car?
Can the previous owner provide you with any details? Consider buying a car with low miles on the odometer.
2. Test drive the car
Always take the automobile for a long drive. Listen for any unusual noises. Does the car run smoothly? At highway speeds, do you notice any vibration? These are all potential indicators of underlying problems that should be investigated further.
If possible, take the car to a mechanic for an assessment. The cost may be money well invested if he uncovers major problems, e.g., brakes need to be replaced.
3. Check the amount of miles
Compare the mileage on the automobile with the age of the car. As mentioned earlier, the average is between 12,000 and 17,000 miles per year. High mileage is considered that the car was driven a great deal and may need more maintenance.
If possible, investigate the type of mileage, i.e., predominantly highway or city miles driven. City driven vehicles receive more wear and tear. You might establish a mileage limit for the cars to buy that is being considered. You can use the 200000mile mark as a rule of thumb.
There are budgeting tools online that take in account the mileage records when you are going thru the car buying process. Make sure you inspect the lower part of the vehicle, and the engine.
4. Negotiate the price
The price is negotiable in the majority of situations. After you have completed an assessment of the car, use this information to help establish the value of the car. Educate yourself regarding the average value for a car of the type your interested in with the mileage and its condition.
If the vehicle needs work, which you are comfortable with negotiating a lower price to compensate for the cost. Car buying guides can provide these average prices for most cars. Car blogs can also provide a great deal of information.
5. Review the car maintenance records
Before making an offer, check the maintenance if available. When was the car serviced last, e.g., oil changed, brakes inspected, tires balanced and rotated? These are details that indicate how well the previous owner took care of his car and also the condition the car is in.
If the brakes were replaced six months ago, that is one expensive item that can be removed from a list of concerns. Very important to review the engine and brakes logs specially for a 10yearold car.
Should I get my car checked before or after I purchase it?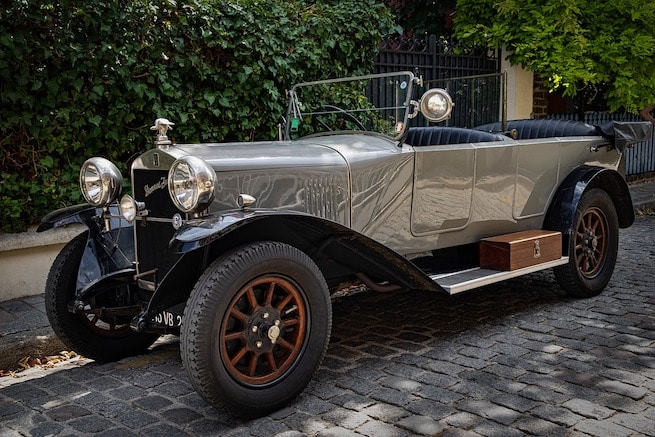 Ideally, buyers should have the car checked before they make an offer and purchase a car. There are some situations where this is not possible. If you have some concerns about the vehicle, have a mechanic check it out and prepare a list of maintenance areas that should be addressed.
Initial focus areas are always safety items. Next focus on routine maintenance such as oil changes, tire rotation, and balancing. If the check engine light is on you should get the vehicle checked before you getting into any car loans.
Does high mileage records matter? (Is 50k too much miles?)
A preowned car that has a lot of miles on the odometer is going to need engine and brakes repairs. Depending on the car condition and brand this can hurt your pocket big time.
If you are going to buy an used car bring a professional that can perform a complete evaluation. An evaluation can help you determine if the car is worth buying or if you are going to have to continue your car research.
Conclusion
Anytime consumers purchase a used car; they risk taking on someone else's problems. Protect yourself by taking the car for a long drive, ask for maintenance history, have the car inspected for safety and emissions testing.
Take the time to consider how much money you may need to put in the car for repairs and when this may be needed. This is a business deal. Leave the emotions at home and focus on getting the best deal possible.
Consider buying a car that has low miles on the odometer. If the miles are equal to 200 thousand or higher then you car run into problems like your car wont start due to part malfunction.
Hope you enjoyed this car shopping tips and how you can use the miles as a rule of thumb to save money, and this article can clear your doubts if you were wondering how many miles is to much for a vehicle. A high-mileage auto can cost less, but it can become problem if it needs part replacement in the future.
An average car buyer don't sell or trade vehicles as much. Avoid purchasing an automobile from a private seller that is refusing to provide information about the vehicle, specially if the car wont start. Always negotiate the price and review the car maintenance history.
Last Updated on: July 13, 2022