How Do I Get WiFi in My Car? | 5 Amazing Ways Explained
The internet has fundamentally changed the way we communicate, obtain information, and entertain ourselves. Social media platforms, gaming, messaging, videos, and movies are just a few of the generic applications that we have become used to having available at our fingertips twenty-four hours a day.
Our expectations include having inexpensive access to the internet wherever we are, and that includes our cars. Mobile Wi-Fi connections provide great flexibility for leisure and work activities and have become a big deal for many consumers. So, how do i get wifi in my car?
Access to the internet in our cars depends on access to the internet and then the distribution of the data, usually via a Wi-Fi connection to all of the devices we carry with us, including our smartphones, smart tablets, video display terminals, gaming consoles, and other little gadgets.
Why do cars need internet?
All of these devices that we often use at home are connected to the internet via your home's WiFi network. Typically, they do not have a web connection except for smartphones. When we take them with us on trips, many families are looking for a solution to economically connect multiple devices to the internet while traveling.
Providing an internet connection and distributing the signal via Wi-Fi throughout the car and within a reasonable distance of the car allows everyone with access to the Wi-Fi signal to navigate on their favorite social media, online gaming, videos, and more.
There are multiple methods to provide WiFi in vehicles, and we will discuss some of these in the following sections. Using a local car Wi-Fi network is a much-preferred convenience compared to equipping each device with a cellular sim card from carriers such as Verizon, T-Mobile, and others.
How can I add Wi-Fi to my car?
Each Wi-Fi-enabled solution has positives and negatives that consumers should consider before adding WiFi to their automobiles. New cars around the world are increasingly coming equipped with built-in Wi-Fi technology. However, you still need to purchase and pay for a wireless internet connection from a service provider.
For example, a T-Mobile connection enables internet access via WiFi throughout your vehicle. The solutions for adding WiFi to your existing vehicle or a new vehicle that is not equipped include the following:
#1 Use a Dedicated Mobile Hotspot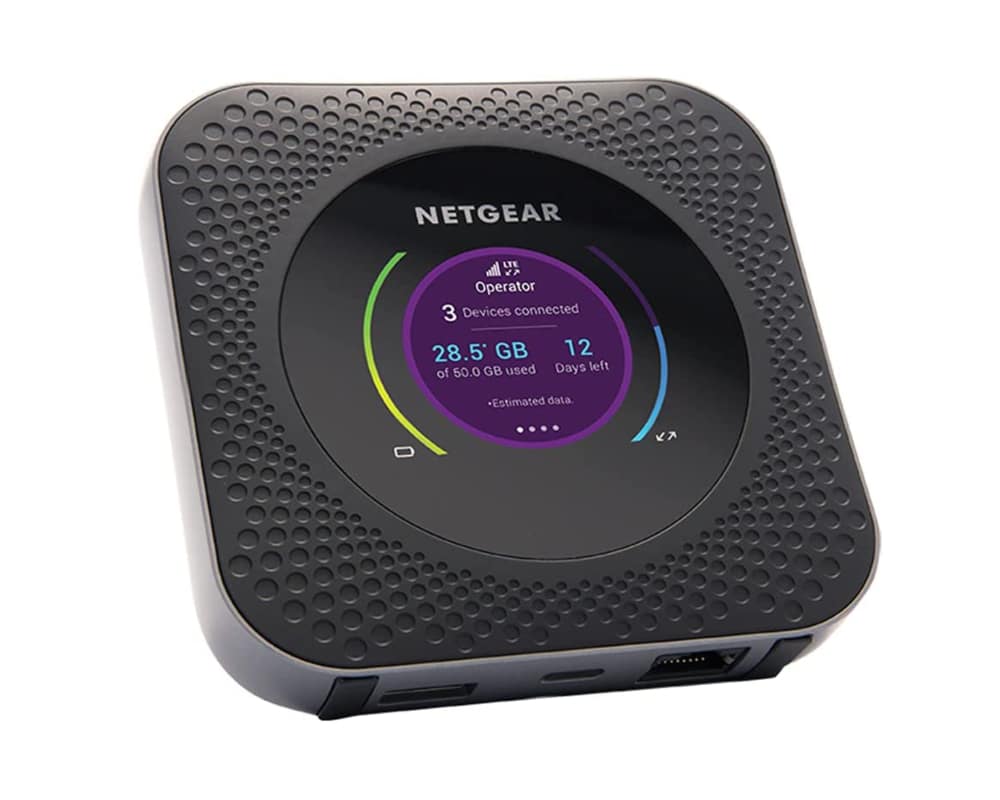 Adding a dedicated mobile hotspot to your car involves adding:
Adding a device to access an internet provider
Adding a cellular plan or adding the device to your current plan
Adding Wi-Fi capability if the device does not support Wi-Fi
The costs vary depending on what plan you sign up for and the devices you install in your vehicle. There is a fixed cost to purchase the device to provide access to a data plan and provide WiFi, and there is usually a monthly fee for the mobile data service.
The good news is that you will have internet access wherever there is an internet connection. Some come with battery backup, which means they can be moved to locations outside your vehicle and still provide internet access and WiFi coverage for all of your devices.
 #2 Get Wi-Fi from Your Smartphone Hotspot
Another great approach is to use your smartphone as a mobile hotspot. If you need to purchase a suitable phone, it may cost you approximately $400 to $800 to purchase a phone, depending on the incentives and deals provided by the carriers.
In addition, ensure that your cellular plan is unlimited. You can burn through a lot of data with multiple devices running off the hotspot created by your phone. Even if you have signed up for 4g LTE service, the carrier may restrict your service to lower speeds for tethered data.
Smartphone hotspots can be initiated by turning on a feature on your phone to enable the phone to appear as a hotspot. These include tablets, MP3 players, and other WIFI-enabled gadgets you have in your car. Each device will add or use part of your data allotment each month.
Signing up for an unlimited monthly plan will remove your concerns about paying for data over your monthly allotment. Using your smartphone as a hotspot also can drain your phone's battery power quickly, which may be an issue for many consumers if there is no charger available. Battery life is important for most mobile users.
 #3 Use an OBD-II Wi-Fi Hotspot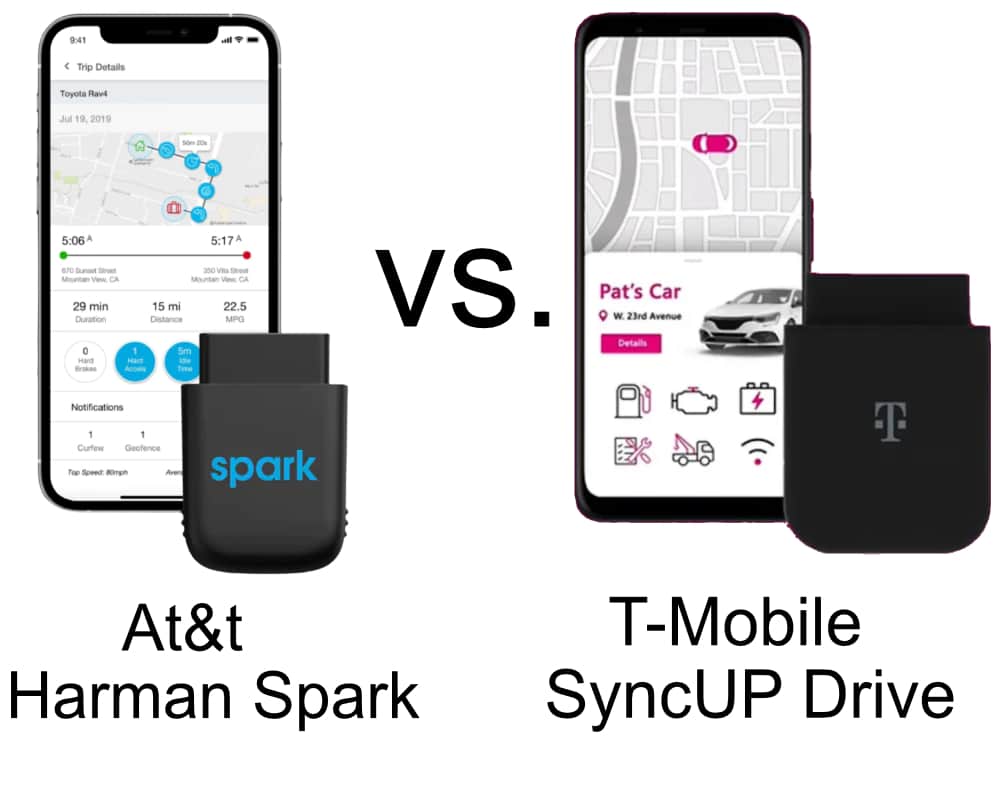 This little gadget plugs into the OBD II port connector technicians use to diagnose your car's computer systems. They are not as portable as a phone. However, they work as a wireless router/Wi-Fi access device to provide a mobile hotspot. The cost of these units varies from $50 to $200, and you will need a monthly cellular data plan.
Some OBD-II devices provide additional features that allow you to hook up your phone and access diagnostic information, track the location of your car and view historical information about your car's previous locations. Ask your local mechanic if you have difficulty finding the OBD II port connector on your car.
 #4 Install a Permanent Wireless Modem
Installing a permanent wireless modem provides the best service and naturally is the most expensive. The price can range from $200 to $600, excluding installation, and there is a recurring monthly cost for the cellular data service from the carrier.
Most of these devices are hardwired, are considered a permanent solution, and are not portable. Some models come with a cradle that allows owners to move the modem to another cradle in a different vehicle. One advantage of these devices is that the connection is often stronger, providing better internet access and stronger Wi-Fi signals.
Permanently installed systems often come with either USB ports or Ethernet ports, or both. Car owners can use their smartphones, tablets, and gaming devices to the Wi-Fi network or use laptops via the USB connection or Ethernet connection using the appropriate connecting cable.
 #5 Park Near a local Wi-Fi Hotspot
The least expensive solution or cheapest way is to park near a local WiFi hotspot. Many coffee shops, tech stores, and even laundromats provide free Wi-Fi connections to their customers.
Parking close to one of these locations allows you to connect with limited bandwidth and works fine as long as you are stationary and within range of the connection. These networks can be slow at times if there are many users on the web at the same time. They are not considered mobile hotspots.
What is the best way to get Wi-Fi in my car?
The answer to the question depends on the budget and priorities of the car owner. Buying a new car with built-in cellular data connectivity and Wi-Fi capability may be fine for many consumers. They are willing to pay for the new car feature and the monthly recurring cost of the wi-fi connection.
For other consumers, this may be viewed as too expensive, or they have an existing vehicle without Wi-Fi capability. Assuming you have a cellular data service with your smartphone plan, using your phone to provide a mobile hotspot to connect other devices in the car to the network is the easiest to implement.
Enable the hotspot feature on your phone and connect your other tablets and devices to the hotspot. The downside is that you may have insufficient bandwidth to provide service to all of your devices, especially if one person is watching a movie while another is playing a video game. Data can be used quickly; therefore, consider your data plan and ensure that you have sufficient download capabilities.
Do you have to pay monthly for car Wi-Fi?
There is a fixed one-time cost to purchase whichever device you wish to use to connect to the internet over a wi-fi connection and provide Wi-Fi service within your vehicle. Cellular carriers such as T-Mobile and Verizon have a variety of monthly plans with various upload and download speeds and total data for the month.
The cost can vary depending on these speeds, the total limits you signup for, and other details. Search for a provider that details hard in car wi-fi coverage in your area. Sometimes overages can become quite expensive.
Benefits of Having in Car Wi-Fi
The future of in-car Wi-Fi and internet access is rapidly changing. Once the basic Wi-Fi connectivity is installed, users can connect their smartphones and tablets to the Wi-Fi network to do virtually anything that they would do on their home networks subject to data bandwidth subscriptions.
Traveling with the family on a long road trip can be stressful if the kids are not entertained. If they can download and watch a movie or play online games, or use their favorite apps, your trip can be much more enjoyable. Searching for travel destinations such as restaurants and accommodations is another popular feature enjoyed by car owners with cellular data – Wi-Fi-connected car networks.
Your passengers can maintain their social connections on popular social media networks. Colleagues carpooling with you can catch up on their work at the office. Many people love the idea of having the latest and greatest features and devices in their vehicles.
While many people want to be untethered, many others want the comfort of being connected, able to reach out electronically to their friends and family regardless of where they are. Searching travel directions is another useful activity.
While public hotspots are free and available, the service levels are not always under your control. Using your own protected Wi-Fi network is safer than using the local coffee shop network to complete your latest work assignment.
Wi-Fi, wherever you connect, frees you from cables and cords. Power can be provided from your car to charge tablets and laptops.
Things To Consider When Adding Wi-Fi To Your Car
Cellular car wi-fi carriers provide stronger signal coverage in dense population areas and sparse coverage in rural or remote areas. As you travel from city to city, there may be gaps in the coverage and connectivity to the internet. There may not always be a reliable connection when you most need it.
Check availability of service using your phone to confirm coverage when and where you need it. The cost of monthly cellular data plans may be prohibitive for many people. Evaluate the plans before investing in Wi-Fi for your car. Data usage for Wi-Fi-enabled vehicles with multiple users can quickly exceed many data plans unless they are unlimited.
Consider the distractions of having multiple devices connected to your car's Wi-Fi network. One of your passengers may be watching a movie or playing a computer game that distracts you while driving. In many states, it is illegal to use a mobile phone while driving unless the hands-free option is being used.
Summary
More and more new autos are being equipped with built-in Wi-Fi systems. The data service is provided for a limited time, and the consumer must obtain a mobile hotspot from one of the carriers. Consider what the monthly cost for the data plan will be as you consider the options.
The simplest and least costly method of having mobile Wi-Fi in your car is to park near a free Wi-Fi hotspot like a coffee shop. Although not very flexible, many of these Wi-Fi hotspots are free and provide relatively good connectivity.
The next least expensive and easiest to implement a portable hotspot is to use your smartphone to provide a cellar hotspot. With most of these car wi-fi connections, all you need to do is enable the feature and connect your other devices to the wireless hotspot.
Note that other device owners should have a pretty high capacity or unlimited data plan to avoid costly overages. The battery life of your smartphone is another consideration since the battery power can be drained rapidly in this configuration.
Last Updated on: November 14, 2022