How to Connect Your Phone to Your Car Via Bluetooth? (5 Ways)
As technology evolves it makes our life easier in many ways. You can find many applications on the google play store like google maps, Spotify, YouTube, and even social media apps than are making us become more dependent to them as time progresses.
Even thought cell phones are now a huge part of our life we must be careful when we use them while driving. This article was created with the intention of helping you to understand the different ways on how to connect your phone to your car.
The most popular way to connect your phone to your car audio systems used to be by using a 1/8 to 1/8 auxiliary input cable, and this is because car stereos did no come with a built in bluetooth connectivity. Now, Bluetooth is taking over as the most popular way to connect your car speakers to your smartphone because it gives you the ability to stream music wirelessly.
There are other less effective ways to sync you cars audio systems to your phone by using USB Port Connection, FM transmitter, or even cassette adapter.
5 Best Ways to Connect Your Phone to Your Car
Are you searching how to connect my phone to my car stereo? Connecting a mobile phones or mobile devices to the stereo in a car is a best method to listen to stream music, podcasts and audio books while driving.

The ways you connect to the cars audio system vary depending on what technology you have on hand. Here is list of the best ways there is to achieve this:
1. Pairing via bluetooth connectivity
Newer model vehicles are equipped with Bluetooth connectivity that comes built in to the car audio systems. You can check the owners manual for a quick explanation on how to pair the stereo with your phone.

Connecting your phone to your car via bluetooth wont allow a full control of the device by the stereo interface, but it performs better than a FM transmitter and provides extra convenience.

The bluetooth device is wireless and so the pairing process to the stereo starts immediately when you enter in to the car. Also, a good number of stereos contain built in microphones to manage hands free calls, and voice control.

If the stereo does not contain Bluetooth feature, there are Bluetooth car kits which will offer you the ability to make your car Bluetooth compatible. Make sure to try downloading your vehicles android auto apps for quick connectivity.

Here is a video on how convenient bluetooth pairing your phone via hands free method can be done:
2. Connecting with a USB Port Connection
If you own a newer car, it brings the USB port featured built in to vehicle. This works by attaching your usb cables to your android phones, apple phone or tablet. Attaching the usb cables will let you to get the audio on the phone by the native car stereo edge.

This is one of the best ways to connect your phone the car stereo because in number of cases it will let you to keep the eyes on the road rather than of dealing with a phone when driving, that in most of the US states is illegal. Also, some cars display will sync when you connect your phone via USB port allowing you to see your cell phones settings on the screen of your car.
3. Using Audio Cables
Old cars like the 2008 Toyota Camry basic model do not bring the option to connect your phone via Bluetooth. Here is where the auxiliary cables became popular not only in car stereos, but also in other car audio systems like for example a smart home theater. Even though there are plenty of audio cables on the market, the most common ones used to connect your cars radio are here bellow:
a. Auxiliary Input Cable (Aux to Aux)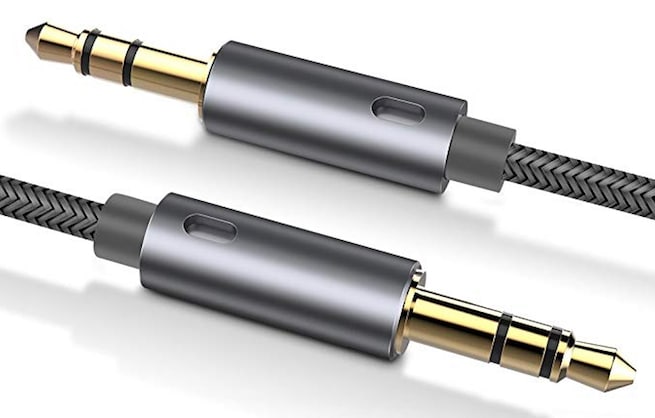 This has turned to be a fixed solution in latest car stereos, permitting you to link any android phones or tablets that plays music to the stereo. This will not allow the car stereo to take control of the equipment, but is easy to use.

Simply buying an 1/8 to 1/8 auxiliary cable and attach it from the phones headphone jack to the stereo's aux contribution in the "infotainment system". It is simply to find out if you can use an auxiliary input cable by checking the users manual of your car.
b. RCA to Aux Cable
RCA to aux cables are the least popular way to sync your phone to your car nowadays. Back in the early 1990s they used to sell an adaptor that you can connect to your automobile's radio for you to hook in the RCA cables.

This was not an easy solution and following the instructions were fairly complicated so the use of a professional was the only option. Also, most aftermarket radios bring this connectivity included which makes it easy to connect your audio devices.
4. Connect via Bluetooth Cassette Adapter
This may seems to be old, but for the ancient car stereos, this is a best method to incorporate your phone. Maybe you are a professional automobile collector and you have a lot of old cars that still use cassette player radios.

No worries because the Aluratek Universal Bluetooth Audio Cassette Receiver is a perfect solution for you. We understand how important rides in you car collection with your investor relations can be.

The Aluratek cassette adapter has a built in lithium-ion battery that is rechargeable and it allow a continuous eight hours of play. Following the instructions is really simply just plug and play and pair your phone.

Make sure this option is in mind because it is a great way to make your old car bluetooth compatible. This is a method of connecting your phone to your car that works with old vehicles.
5. Wireless Car FM transmitter
This is one of the best methods to put together the phone in to the older one without a straight method to connect. Mileage will differ, because it is based up on whether or not there are numerous radio stations in the place crowding the dial. Depending on the zone that you live in, it is going to affect the way the FM transmitter can perform.

The Nulaxy Bluetooth Car FM Transmitter is one of the best FM transmitters on the market. With over 16 thousand sold products it is considered better than competitors because of it quality and reliability. Also, it brings an LCD display to easy of use while driving, and has three different ways to input audio in to your car speakers.
How to pair a smartphone with your car stereo via Bluetooth?
You need to enable the Bluetooth on both devices(radio and phone) for a successfully pairing process. Some times it takes an extra PIN number confirmation from the infotainment system to complete the syncing process.

Also, we recommend the use of a phone charges if you are going to be streaming music and using Bluetooth at the same time because it you ca run out of battery quick. Here is a simple step by step list that you can follow to pair your mobile device to your car:
Make sure to confirm that both devices have the Bluetooth pairing feature.
Go to your cars infotainment system settings and find the "pair Bluetooth" button.
Next on your phone settings navigate to Bluetooth.
Make sure to set your mobile phone to "discoverable" or click on "scan for devices."
Select the device from the list that shows up on your mobile screen. Example: "Toyota Camry's Device"
Enter the passkey if the system requires it. (Look for the passkey or passphrase in the users manual)
If you can't find the passkey try the following: "0000", "1111", "9999", or "1234".(Google it if this key's don't work)
Make sure to repeat process from step 2 if your cannot pair your phone successfully.
Congrats you have paired your device to your car.
This is a general step by step guide on how to pair your phone to your car. Now your incoming calls are going to be reproduced from the cars speakers. To avoid this you can turn this feature off on your cars phones settings menu.

Also, voice control on your phone like Siri are also activated and you can listen to the answers on your car stereo. Some cars display the songs name on the screen. Bluetooth pairing is by far the best hands free method.
Another way to connect your phone is by replacing your current car radio
You always have the option for updating to a new car radio that contains certain latest modern features and it may not be so costly. Most modern car audio devices have video displays, and they begin at around hundred dollars of sale price. A new radio is a great way to connect your phone to the car.

A new car stereo would connect the phone like it would on any other device and just play back the tune saved on in it. Also, some of them bring another feature that will play directly from files that are saved on the USB stick or memory card.

While this choice does not offer access to the playlists the car owner may possess, it does let the utilization of the vehicles audio controls instead of those on the device that is highly secured. The Apple CarPlay comes included in some newer models.
Tip: Don't send a text message while driving to prevent car accidents.
Things to look for when buying a infotainment system

Another benefit of changing the car stereo is that in most of the times the mobile phone is able to get energy from the USB port while playing tunes at the same time. Also, this shows to be a great option for passionate music listener that may want to charge the phone before they exist of the vehicle or during a long trip.
Phone connectivity
To do connection between the car stereo and the phone, the owners have two choices wired and wireless. Every wired choice needs own cable, but the wireless choice relies on the cars phones constructed in Bluetooth connectivity, cassette adapter or FH transmitter when the owners owns one. Also, once android phones are connected to the radios you can easily play stream music on your favorite app from the google pay store.
Voice control
Because of the question for raised road safety, certain stereo receivers are designed with voice control. The receivers have a built in software package and microphone to interpret the voice of the user. The notion is that the owner can restrain the stereo by not taking the hand from the steering wheel. A modern electric car should come with this feature included.
Handsfree calls
If the stereo supports the Bluetooth, it is now possible for the car owners to create hands free mobile phone calls by listening to the stereo. This adds protection; means the car owner do not want to worry about taking a headset. The audio device itself acts like a headset. Make sure to try this option.
Different methods of playing music on your vehicle via your phone Bluetooth

There are different methods to recreate music from a mobile phone to the car.
You can connect the mobile phones outlet to the auxiliary in the stereo or when the stereo in the car supports it, the mobile phone can be linked like a heavy storage device (USB drives or Memory chips) hence the stereo can convert the messages directly.
Either option contains benefits and demerits and that one a specific user selects based up on the requirements and needs. Music streaming is becoming popular as some of the android auto apps you can get on google play store including, Spotify, YouTube, iTunes, Google Maps, Social Media Apps and others.
There is no need to store music on you phone's memory anymore. The streaming platforms allow you to have all music in the tip of your hands.
Mobile phone adapters may be of use to connect your phone to your car
If you are planning to connect the mobile phone to the stereo in the car like a music basis, it is simple to find the required hardware on stores. Whether you are finding for a FM transmitter or cable or still a new cell phone or stereo receiver, you want to perform is make proper search.
After you have got results, you can avail the sort out on the sidebar to restrict the listings and choose the best one that satisfies your needs. After you have decided what you want to purchase, then you have to know which of the well established sellers you like to purchase it from.
You can easily get the right seller by checking the different seller's profile. You can see the feedback, policies and procedures, shipping location etc. After making your research, it needs some clicks to obtain the proper device on its method to you. Lucky for you the same adapters can be used for your smart home theater.
FAQs on Connecting your phone to the car?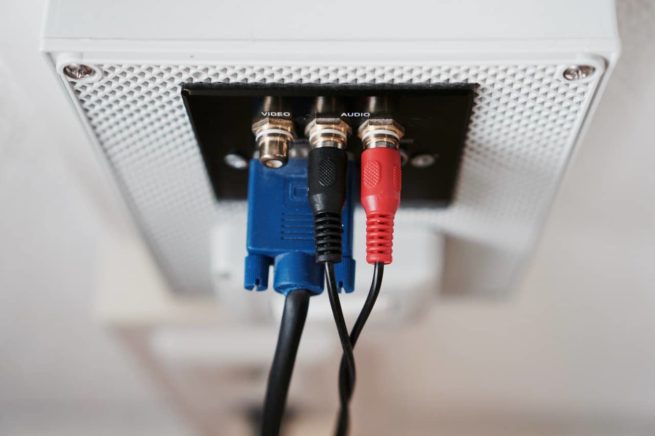 Connecting your car speaker to your phone is not a challenge anymore. The connection with Bluetooth wont require the use of a cable anymore. Following the instructions is straightforward in most cases, but we decided to briefly answer the most common questions when it comes to connecting your phone to your car.
Why is my iPhone not connecting to my car Bluetooth?
In some cases your iPhone might loose the connections due to system update or when you reset your phone. No worries you can easily go to the phones settings and restart the bluetooth pairing process with your vehicles audio system. When you reconnect your car via Bluetooth the setting will remain saved on your iPhone.
Check the users manual if you are having problems with the pairing process.
How to add Bluetooth to your car?
If your car does not have the Bluetooth feature included there are a few ways to make your radio Bluetooth compatible. The first option is to purchase any of the Bluetooth car kits available on the market.
This particular Bluetooth device connects your android phones and plays music straight from your favorite streaming platforms. The other two ways of adding Bluetooth to your car are via a cassette adapter or a FM transmitter. Both of these options have easy to follow instructions.
Will an FM transmitter work in my car?
FM transmitters work in most cars. The only issue when using a radio frequency transmitter it is going to perform based on the area that you live in. If you live in an area where there are no FM radio frequencies available then you are going to have a hard time trying to get the transmitter to work. Also, when you are able to sync the transmitter your going to be able to play sounds from your favorite apps including all social media apps.
Summary
Avoid sending text messages while driving at all times. If you are buying a new electric car then you won't have to worry because there are high odds that it will be Bluetooth compatible.
On the other hand, the way you phone plays music into your car speaker vary depending on what you have on hand. Not all radio head units come with built in Bluetooth, make sure to confirm check the owners manual.
There are lots of other options available for you when you are searching how to connect my smartphone to my car stereo like ranging from simple such as attaching the auxiliary contribution and the headphone jack to pairing wirelessly with the FM transmitter.
For people who need higher capability and get the stereo and cell phone to facilitate it, consider Bluetooth pairing that offer higher flexibility like the capacity to make your hands free calls with your love ones.
If you own a new car like the 2020 Toyota Camry then the Bluetooth feature will be available for you. Now you know 5 different ways on connecting your phone to your car stereo.
Last Updated on: October 6, 2022