Android Auto Not Connecting Wirelessly [5 Reasons Explained]
Is your android auto not connecting wirelessly? Here you will find out every possible reason, solution, and tips to fix the wireless connection problems of android auto. Just keep reading!
Android Auto is a feature that allows drivers to use their Android smartphone in their car's infotainment system. It was first introduced in 2014 and has since been approved by most carmakers.
Generally, android auto is a car's infotainment system developed by Google to allow car owners to wire or wirelessly connect their android smartphone to vehicles. Moreover, wireless android auto support is incredibly convenient.
You no longer have to fumble with cables and adapters to connect your android phone to the car. This wireless projection system allows car users to use apps and services on their phones while driving, providing a safe and convenient way on the road.
However, some users have found that their car's system will not connect to their android phone when using android auto wireless, which can be very frustrating. If you're having trouble connecting your phone via android auto to the car's system, don't worry.
How to Setup the Android Auto App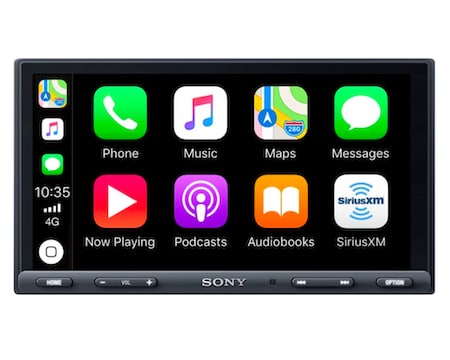 An ever-increasing number of car models manufactured from 2020 onward support Android Auto Wireless technology. Google assistant driving mode helps you access and use the android auto app without using the USB cable.
Android Auto is a handy app that allows you to use your smartphone wirelessly in your car. But before you start using android auto wirelessly, you have to ensure two things.
Compatible Android Device
Android phones running version number 6.0 (Marshmallow) are enough for a wired connection to android auto. But you need a minimum of Android 11 with 5GHz-supported phones when you need to connect wirelessly.
There are some exceptions, too, like pixel and Samsung devices. If your pixel phones and Samsung Galaxy series phones are running Android 10, then those are suitable for wireless connection.
If you want to check your phone's android version –
 Simply go to the Settings Menu.
Select "About."
Click "Android Version."
And find out which version is running on your phone.
Compatible Car's Head Unit
Most carmakers nowadays have built-in android auto support, especially wireless ones. A certified Wi-Fi connection is also needed for your car to connect wirelessly.
Google already gave a list of compatible car's list on their official website, and they are continuously extending the list. But if your car model is quite old, then you can purchase the newest version of the aftermarket car stereo to connect to Android Auto wireless.
After ensuring you got both things for a wireless android driving experience, it's time to set it up before you can use it. Here's the process:
First, make sure your phone is running Android 6.0 or higher. You'll also need to enable the Developer settings on your phone. To do this, go to Settings > About phone and tap the Build number seven times. It will allow the developer settings menu.
Once the Developer settings menu is enabled, go to Settings > developer mode and turn on the USB debugging option. Next, plug your phone into your car's USB port using a compatible cable.
After your phone is connected, open the android auto app and follow the prompts to complete the setup process. Once you're all set up, you'll be able to easily use android auto in the car.
Once the Android Auto app is enabled, you can open it and begin using it. The Android Auto app will give you access to google maps, music, messaging, and more. So whether you're looking for directions or just want to listen to some tunes, android auto has you covered.
Why Android Auto Wireless Might Not Be Connecting?
One common problem android auto users face is that their phones will not connect wirelessly to their vehicles. There are a few reasons why this might happen.
Pending Updates of Google Play Services
One possibility is that the user does not have the latest version of google play services installed on their phone. Google play services are required for wireless projection, so Android Auto cannot connect wirelessly without it.
The solution is – to go to the google play store. Next, go to the settings and check for updates. If there are any updates pending, simply update them.
Necessary Google Apps
Another possibility is that the user does not have all of the essential google apps installed on their phone. Android Auto requires certain apps to be installed to function correctly, so if any of those are missing, it can prevent a successful connection.
Incompatible Car
It's also possible that your car is not compatible with android auto wireless. Not every vehicle support this feature, so it's essential to check before trying to connect. Also, check if you accidentally put your car model on the "rejected car list" in android auto when relating to the new cars.
USB Connection Problem
Another silly problem might be lies in your android auto's USB cable or car's port. Sometimes simply reconnecting the USB cable might work, or you have to contact car manufacturer support for solutions.
Bluetooth not Connected
Sometimes, users forget to enable Bluetooth from the car's display. Other times, phone Bluetooth is not allowed. So you have to ensure that Bluetooth is permitted from both sides.
Possible Solutions to the Wireless Android Auto Problem
Here are a few possible solutions if you're having trouble connecting android devices to your car.
First, select clear cache on your device. To do this, go to Android Auto Settings > Storage > Cached data and tap the "Clear cache" button. If that doesn't work, try uninstalling and re-install the android auto app. Make sure to restart your vehicle after each step.
Another solution is to have a dedicated wireless android auto hotspot that multiple cars would be able to connect to. It would require minimal setup by the driver and would be a reliable way for everyone to join.
However, this solution could be expensive for people who don't already have a wireless hotspot and require additional infrastructure to support android auto.
Another potential solution is using a USB cable to connect the compatible phone to the car(wired version). This solution is the most reliable and cheapest. Though, it can be inconvenient if the driver wants to use their phone for other things while driving.
One more solution is to add android auto to an existing wireless project network in the car. If the driver has a Bluetooth or CarPlay-enabled vehicle, they could use that connection to get android auto working wirelessly.
This solution is less expensive than setting up a dedicated hotspot, but it can be more unreliable if there are connectivity problems with the car's network.
If none of these tech tips work, then the best course of action is to contact android auto customer support for further assistance.
Tips for a Better Wireless Experience
Keep your phone charged
Android Auto relies on your phone's battery to function. So, keeping your phone charged while using android auto is necessary.
If you're using a wireless connection, we recommend using a phone charger that's rated for at least 2.4 amps. This will help ensure that your phone stays charged while in use.
Use a hands-free kit
While you can use Android Auto without a hands-free kit, we recommend using one if you can. Hands-free kits allow you to use android auto without taking your hands off the wheel.
Keep your eyes on the road
Android auto is designed to be used hands-free. That means you should keep your eyes on the road while using it.
If you need to enter a destination or perform another task that requires your attention, we recommend pulling over to a safe location first.
Use voice commands
Android Auto offers a variety of voice commands that you can use to control your music, navigation, and other apps. To use a voice command, say to your google assistant, "Ok Google" or "Hey Google," followed by your order.
For example, you can say, "Ok, Google, play music from Spotify," or "Hey, Google, navigate to the nearest coffee shop."
Look at the paired car settings
At the top of your settings, there is a list of previously connected cars. Ensure that your vehicle isn't on the rejected cars list by accident. If your phone is on the list, hit the uninstall button and pair the device again.
F.A.Q
If your connection issues persist, you might need a software update. Check the manufacturer's website for updates and install them as soon as possible.
Can you connect Android Auto wirelessly?
You can connect most android devices to your car using Android Auto. The options are – a USB cable or connecting wirelessly using Bluetooth. However, Google no longer supports the Android Auto for Phone Screens app, and as such, it has been deprecated.
How do I make my android car Play wireless?
To make your android car play wireless, you'll need to purchase a wireless adapter and install it on your vehicle. Once the adapter is installed, you can connect your android phone to your car stereo and play music wirelessly.
How can I get Android Auto to work without cable?
There are a few options if you're looking for ways to use android auto without a cable. You can either use a compatible head unit or a phone mount with a wireless charger. You can also use an aftermarket head unit that supports android auto wireless.
Last Updated on: February 17, 2023