Is My Phone Android Auto Compatible? [Running Android 6.0]
Wireless car technology has been around for a while, but android auto made it mainstream. Android Auto is an app that lets users with a compatible phone interact with a compatible car stereo, giving a safer and more convenient way to use a phone while driving.
You can use Android Auto to make hands-free calls, send and receive messages, listen to music, voice-guided navigation, live traffic information, estimated arrival times, lane guidance, and much more.
While wireless car technology is still in its early stages, it's clear that android auto is here to stay. Your car's Bluetooth might allow a wireless projection to the car display.
Thanks to its ease of use and growing list of features, android auto is quickly becoming the go-to choice for car users who want to remain connected on the road. But the question remains. Is my phone android auto compatible?
As it happens, there are several ways to find out if phones running Android have compatibility with android auto or not. But when you want to unleash android auto's full functionality and potentiality, you need to know the ins and outs.
Based on several questions and any queries related to this topic, we've compiled this comprehensive guide on android auto's compatibility with your daily driver. Let's check out.
How to install the Android Auto app on the device
Android Auto allows using an android device as an interface for a car's infotainment system. You can use it to access navigation, music, and other apps while you are driving.
Generally, it's available on all android devices running android 5.0 or higher. But recent updates from Google have stepped up the game, and you need a minimum of android 6.0 to run android auto. Follow the steps to install the Android Auto app on your device:
Open the Google Play Store app on your android device.
Search for "Android Auto" and select the app from the results.
Tap "Install" and then confirm the installation by tapping "Accept."
Once the installation is complete, tap "Open" to launch the app.
Follow the prompts to set up Android Auto on your device. You will need to connect your new android device to your car's infotainment system using a USB cable.
Once this is set up, you can use Android Auto in your car. Simply access it by tapping the Android Auto icon on your car's display screen.
How to set up Android Auto on your phone running Android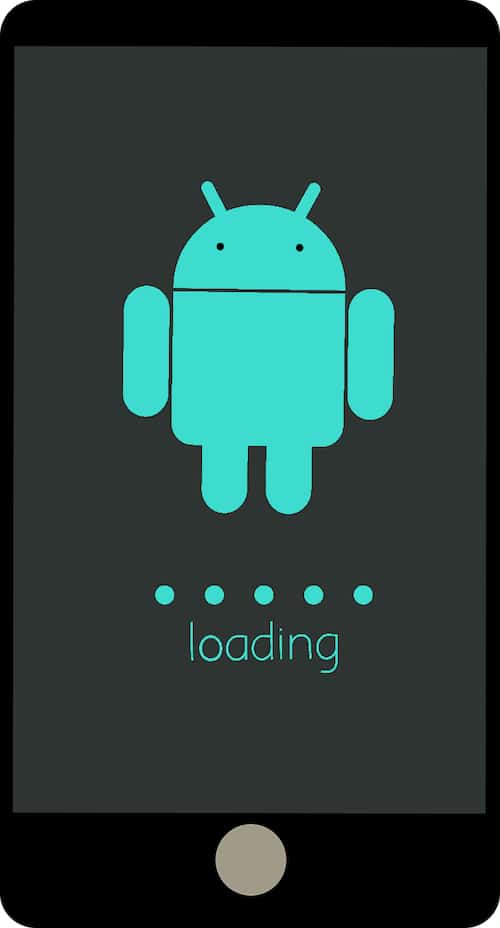 Android auto wireless is the easiest way to use Android in a car. With wireless Android Auto, you can connect your phone to your car without any cables.
Also, you can use voice commands to control Google Maps, play music, and more. To set up wireless android auto, you'll need an android phone running Android 10 or higher and a car that supports wireless android auto.
Most cars from major manufacturers support wireless Android Auto, but you can still use Android Auto with a USB cable if yours doesn't. Once you have everything you need, follow these steps:
Connect your phone to the Internet.
Open the Google Maps app and then tap on the top menu icon.
Tap on Turn on wireless Android Auto under the Devices section.
Follow the prompts to connect your phone to your car's wireless system.
That's it. You're ready to use wireless Android Auto in your car. Just keep your phone charged while you're on the road.
Popular apps that support Android Auto
Android Auto was first introduced in 2014 and has gained support from several popular apps since then. It's a smartphone projection system that allows android phones to display content on a car's infotainment system.
When using android auto, users must first connect their compatible Android phone to the car display via a wireless or wired connection. Once connected, they can access a variety of apps that have been optimized for use in the car.
These include Google Maps, Spotify, WhatsApp, Facebook, and more. While many of these apps are available on iOS as well, android auto offers a unique driving experience that can't be found on any other platform.
How to customize the look and feel of Android Auto
One of the amazing things about android auto is that it customizes the look and feel of the car display. Whether you want to use your favorite Android apps or show off your car's make and model, you can make android auto work for you. Here's how:
Open the app on your phone screen and select the "Customize Display" option. From there, you can choose which phone apps you want to see on your car display, as well as how they're organized. You can also add widgets to provide quick access to necessary information, like the current time, weather forecast, or your favorite navigation app.
In addition to customizable app displays, Android Auto also offers a variety of car make and model-specific backgrounds. To change your car's background, open the Android Auto app and select "Settings." Then, tap on "Customization" and choose the new background you want to use. You can even upload your photos to use as a background.s
To add a personal touch to your car's display or want to make it more functional, customizing android auto is a great way to do it. To ensure that it works just the way you want, take a few minutes to tailor android auto to your needs.
What can you do with Android Auto once it's set up?
Android Auto is a remarkable way to stay connected while on the go. Start with voice commands to control many of your phone's functions, including making calls, sending texts, and playing music. You only need a car with Bluetooth and the latest version of Android Auto to get started.
Once your phone is paired with your car's display, you'll be able to see a list of android auto apps. To play YouTube Music, say, "Hey, Google, play some music on YouTube." You can also ask for specific songs or artists.
If you're unsure what you want to listen to, say, "OK, Google, play something I like," and Android Auto will choose a station based on your listening history. Download more apps to your android phone to take full advantage of the android auto experience.
Tips for using Android Auto safely and effectively
With so many of us relying on our smartphones for navigation, hands-free calling, and entertainment while we're behind the wheel, it's no surprise that android auto has become a popular option for many drivers.
If you're considering switching to the android car, keep these few things in mind to ensure a safe and practical experience.
Ensure your phone is compatible with wireless android auto. Most newer phones will work wirelessly, but if yours doesn't, you'll need to connect it via USB. It's designed to be simple and streamlined, but it can take a little getting used to if you're accustomed to using your phone's built-in apps.
Once you're up and running, there are a few safety tips to keep in mind. Resist the temptation to fiddle with your phone while driving. The whole point of Android Auto is to minimize distractions, so use it as intended and save any phone adjustments for when you're stopped.
Then, remember that android auto is not infallible. Sometimes cellular reception or other factors can interfere with its operation, so stay alert and be prepared to take over navigation manually if needed.
By following these simple tips, you can make the most of your android auto experience and stay safe on the road.
Pros and cons of using Android Auto
Android Auto also has a voice assistant called Google Assistant, which can control your phone hands-free. One benefit of using android auto is that it reduces distractions while driving.
Android Auto wirelessly connects your phone to your car's display so you can see navigation, caller ID, and other information on the screen. It means you don't have to take your eyes off the road to look at your phone.
Another benefit of Android Auto is that it makes it easy to use Google Assistant. With Google Assistant, you can make hands-free calls, send messages, play music, and get directions.
There are some potential downsides to using Android Auto. One is that it requires a data connection. If you don't have a strong data signal, you may not be able to use all of Android Auto's features.
Additionally, some people find the interface of Android Auto to be less user-friendly than other smartphone integration systems like Apple CarPlay. Overall, it's a helpful tool for reducing distractions while driving. However, it's essential to be aware of its potential downsides too.
Android Auto FAQ
The car display will allow you to read text messages or other real time alerts so you can focus on the road. Can I still use my phone while using Android Auto?
Yes. However, it is imperative to be aware of potential accidents if your focus is not on the road. Using your phone for minimal tasks while driving with Android Auto is recommended only. Avoid sending a long text message or watching a long video.
How do I know if my phone supports Android Auto?
You'll need to check a few things to see if your phone supports android auto. First, ensure your phone runs on an Android operating system compatible with android auto. Currently, Android Auto works with Android 6.0 (Marshmallow) and higher android versions.
Furthermore, your new car model needs to have android auto support with an active data connection. Ensure you have the latest version of the android auto app installed on your phone. This way, you can have Android Auto on your car display.
Can I run Android Auto on my phone?
Most newer Android phones work with android auto. If unsure, you can check the list of supported devices on Google's website. Download google play music or amazon music to access millions of songs. Additionally, you can personalize your playlist.
Use a smartphone with Android 6.0 or higher, and it must be connected to the car's Wi-Fi. If you have older versions, you may be able to use android auto by connecting your phone to the vehicle using a high-quality USB cable.
Do I need a wireless connection?
Wireless connections a necessary to access android auto-entertainment apps. You will definitely need an active data plan to access these features. Most car manufacturers now include Wi-Fi options in their newer versions of vehicles.
How do I know if my car supports Android Auto?
Some aftermarket stereos come with android auto compatible apps that allow you to launch android auto on your phone without connecting it to compatible cars. Your car manufacturer may also offer an integrated android auto head unit.
Last Updated on: January 26, 2023