Is Android Auto Worth It For My Car? [The Truth Revealed]
As the world becomes increasingly connected, it's no surprise that more and more people are using their smartphones as GPS systems while driving.
Android Auto is a phone app that allows drivers to use their phones to control many functions of their cars while keeping their hands on the wheel and eyes on the road.
As the popularity of the Android Auto app skyrockets, more people are asking the question: Is Android Auto worth it? Is the investment worth all the hype?
Generally, android auto provides a hands-free experience integrating with the car's entertainment system, which can be helpful for those who want to keep their eyes on the road.
It gives more control over the infotainment system. On the contrary, some people find android auto quite challenging, difficult to navigate through menus, and not user-friendly.
It can seamlessly integrate all of your phone's functionality with your car, so you don't have to miss a beat. Let's take a closer look to determine whether android auto will be helpful for drivers in the future or not.
Android Auto App Explained
Before we jump over the android auto's worthiness, let's start with how this tech came into the scene and why it's becoming popular every day.
Android Auto is a phone projection system developed by Google to allow users to control phone applications on a car's infotainment system.
It was first announced in 2014 at Google I/O and initially supported only Pioneer and Kenwood head units. In 2015, the android auto operating system was added as an option on vehicles from over 40 car manufacturers.
Nowadays, almost all new cars have an android auto support built-in car infotainment system, or they have the option of using android auto. All you need is a compatible phone running android auto to take full advantage of it.
Modern car drivers are using this new tech because it is safer and more convenient than using a phone while driving. The advantages of android auto are phone integration, hands-free operation, voice control, and a lot of supported apps. It is worth using every day because it reduces distractions while driving.
So, is it worth using every day? That is a decision that each individual will have to make. Don't worry; we have added "Noteworthy Features of this Tech" and other sections to make your decision-making process easy and smooth. Let's find out!
Android Auto Functionality & Noteworthy Features
Android Auto connects to your car's computer system to understand when you have parked and activated the emergency brake. It allows you to use your steering wheel controls and voice commands to control the media apps on your phone, listen to music, and even get directions.
Google Assistant
One of the praiseworthy features of android auto is Google Assistant. The assistant can make phone calls, send text messages, and google play music hands-free.
Additionally, the assistant can access information such as weather and traffic conditions. Overall, google assistant provides a safer and more convenient way to use your phone while driving.
One of the most popular apps with Android Auto is google maps. The navigation system can significantly help while driving, as it provides turn-by-turn directions and real-time traffic information.
It can help you avoid accidents, plan your route more efficiently, and arrive at your destination more quickly. In addition, google maps can also provide information about nearby businesses and attractions.
So, if you're looking for a place to eat or grab some gas, maps can help you find what you're looking for. Thanks to the power of google maps, driving has become safer.
Entertainment
Android auto platform allows android phone users to activate and use compatible apps on their car's screen. Basically, it's beneficial because it reduces the number of distractions while driving.
Plus, android auto offers a user interface that is designed specifically for use in the car. It is simple and easy to use, making it possible to stay focused on the road. Some compatible apps include YouTube Music, Spotify, Pandora, and many others.
Podcast apps and news and radio apps are also compatible. Overall, android auto users get a wide range of options for entertainment and information via voice commands while driving.
Communications
One of the most noteworthy features of android auto is its wireless connectivity. With other systems, you often have to physically connect your phone to the car via a USB cable to use all the features.
With android auto wireless, however, the phone can remain in the pocket or purse, and you can still use all of the features of your favorite apps. Additionally, auto provides access to the google play store, so you can easily download and activate apps while on the go.
And finally, the android auto allows you to mirror the phone screen on the car's display, so you can easily view maps, make calls, and more without distractions. If you want the best possible in-car experience, Android auto is the new tech you should adopt soon.
Which driving features should be Improved?
Android Auto allows you to read and respond to text messages on the car screen, and it can also be used with a compatible car radio or aftermarket head unit.
All you need is an android auto-compatible phone and a Bluetooth connection. However, your car's Bluetooth isn't always compatible with Android Auto. The following android auto features could use improvement:
Scheduling a Route
There are some difficulties while scheduling a route and adding a stop. It can become complicated if you need a parking brake or need to refuel. There is also no quick access to the map, making it difficult to find your way around.
So, to solve this issue, you need to look at the navigation apps directly on your regular android phone screen. The built-in navigation system should be improved, allowing users to easily schedule their routes and add stops.
Address Input Problem
Android Auto is a great way to use your phone's functions in your car without fiddle the phone itself. One of the most frustrating is that you must manually input addresses by typing.
It's incredibly annoying when trying to find a specific location or business. It would be much simpler if android auto could access your phone's contacts and address book and happen automatically.
Unfortunately, this isn't the case, so you'll have to suck it up and input the address yourself.
Sharing Live Location
One of the advantageous features of android auto is the ability to share live locations with any contact in the address book. Currently, this is only possible with Google Maps contacts.
You must go through a few extra steps if you want to share your position with someone who doesn't use Google Maps. It would be far more convenient if android auto automatically sent a text or Snapchat message to any contact in my address book.
Does My Car Support Android Auto?
If you are using older android phones, you might wonder whether my car supports android auto or not. The good news is that many automakers now offer this easy-to-use interface in their infotainment systems.
To see if android auto will work in the car, simply say "Hey Google" while connected to your car's infotainment system. The google assistant interface appears on the screen if your vehicle is compatible.
From there, you can ask the assistant to play music, send messages, make calls, and more. So, if you're looking for a hands-free way to use your android phone in the car, be sure to give android auto a try.
Many cars, especially newer ones, come with built-in support for android auto. But if your vehicle doesn't have it, you can still use it by connecting your phone to android auto head units. Several Android phones that easily connect with a wireless android auto head unit are available in the market.
Should I Get Android Auto For My Car's Infotainment System?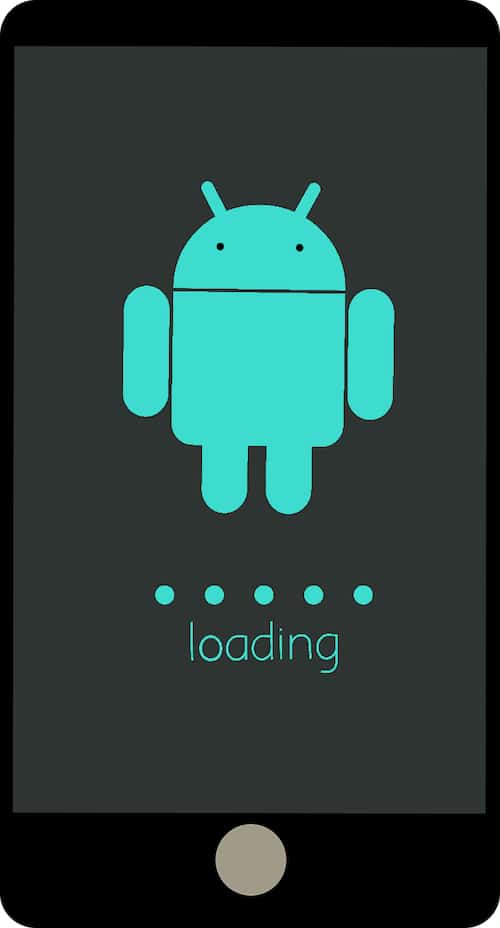 Android Auto was designed with simplicity and safety in mind. The interface is similar to a smartphone, making it easy and intuitive to use while driving. And because it's integrated with your car's audio system, making calls, navigation, and listening to music is all hands-free.
iPhone users might wonder if android auto is worth the investment. After all, Apple's CarPlay system does essentially the same thing. But there are a few key differences that might sway your decision.
First, Android Auto integrates a broader range of apps than CarPlay.
Then, Android Auto's Google Maps integration is superior to CarPlay's Apple Maps integration.
And finally, it gives you more control over incoming notifications while driving. So if you're looking for the best possible experience while using your smartphone in the car, Android Auto is the way to go.
But if your car doesn't already support android auto, you'll need to buy a new head unit. There are a few different options on the market, but do your research before purchasing anything.
In general, you get what you pay for when it comes to aftermarket units. The cheaper ones tend to have more glitches and are less user-friendly than the higher-priced models. But it's worth the investment for sure.
F.A.Q
I use Wi-fi with enough bandwidth to stream audio with apps like Amazon Music and other apps. For me, it just makes sense to use android auto because I can use all my favorite apps in my new car.
Using android can be complicated. Here are some questions so you can understand how the system works:
Is Android Auto worth having?
Yes, Android Auto is definitely worth having because of its safety. It's a great way to keep your eyes on the road and quickly access music, contacts, and other important information without taking your hands off the wheel.
Plus, it's always good to have an extra pair of eyes on the road while driving, and android auto can help provide that added level of safety. Most manufacturers are now either Apple CarPlay or Android Auto compatible.
Do I still need the Android Auto app?
Yes, you still need the android auto app. The app allows you to connect your Android phone to your car's audio system to access apps, music, and other functions hands-free.
The app is available for free on the Google Play Store. You can also use other approved apps in conjunction with android auto. Try not to use a data-heavy service, as it can drain your phone's battery quickly.
Is Android Auto better than CarPlay?
There is no definitive answer to this question. Some people may find Android Auto better than CarPlay, while others may prefer CarPlay. Ultimately, it depends on individual preferences and needs.
In my opinion, android auto is the better choice for most drivers because of its broad functionality. Apple users can still use android auto, but not all apps can be used with both systems.
Does Android Auto work with iPhone?
No. You can use Android Auto only on smartphones with specific Android operating system versions. The phone must have Android 6.0 or a newer version to work. Read an android auto review before buying and getting a professional installation to ensure your phone is compatible.
Last Updated on: January 26, 2023