Best 6×9 Car Speakers For Bass & Sound Quality [2023 Guide]
There's nothing quite like cruising down the interstate in your automobile, as your favorite music plays over your car's top-of-the-line stereo.
Not only do your favorite songs already sounds amazing to you, but when they're coming out of high quality speakers, there's almost a magical quality about listening to them.
Other than transporting you, your auto should also be able to entertain you and keep you engrossed. One way of guaranteeing that is to fix the series 6×9 speakers in your car's infotainment systems. We prepare this review to help you to narrow to specific choices.
The market is saturated with a bunch of outstanding products. For bold, crisp clarity and high volume capabilities, select your next speakers from our list of the best 6×9 speakers on the market.
What to look for in a 6×9 Speaker?
Your radio can always get better by adding more speakers made out of high quality components. Adding a combination of a good bass, and mid and high frequencies tweeters can drastically improve any car audio system.
When choosing the best 6 x 9 speakers for best sound quality, you're going to have to make sure the speakers have the following specs:
Power Handling
Power handling refers to the level of continuous power that a speaker is capable of handling. It is designated in watts RMS power that stands for 'Root Means Square.' A great pair of 6×9 speakers will have a high handling capacity relevant to your needs and other listening tasks.
Frequency Range
The frequency range refers to the variations of the frequencies within which the speakers can operate smoothly.
To arrive at the most suitable speaker on the basis of this consideration, you have to ascertain your own needs first and foremost and then look for a pair that can perform well within that variation.
Sensitivity Rating
A sensitivity rating refers to how precise a speaker unit converts a specified level of power input into volume. This metric is designated in decibels (dB). Your ideal speaker has to bear a sensitivity rating that is well within your acceptable audibility needs.
Easy to Install
Needless to say, the best car speaker for the job has to be simpler to install and fix. That can only happen if the speaker in question is devoid of any complicated parts and components. Then again, it has to be accompanied by the manufacturer's manual for the sake of easier follow-up.
Sound Quality
As a last consideration, you should also factor the sound quality of the speakers you have in mind. A good speaker  has to generate truly exceptional outputs.
On the same note, it has to enable the ears to distinguish between the loudness, pitch, and tones of the output vividly.
Top 10 Best 6X9 Car Speakers For Bass & Sound Quality
| Rankings | Name | Price and More Details |
| --- | --- | --- |
| #1 | Infinity REF9623IX Component 6×9 Car Audio Speakers | Click Here |
| #2 | JBL GTO939 Premium 6×9 Speaker Set For Cars | Click Here |
| #3 | Rockford Fosgate Punch P1692 Powerful Speaker | Click Here |
| #4 | Boss Audio CH6930 6×9 Sound Automotive Speakers | Click Here |
| #5 | Infinity Kappa 69311 Audio Co-Axials Speakers | Click Here |
We have research and spoken with the best professional and reputable sound companies and came up with the following list:
1. Infinity REF9623IX Component Speakers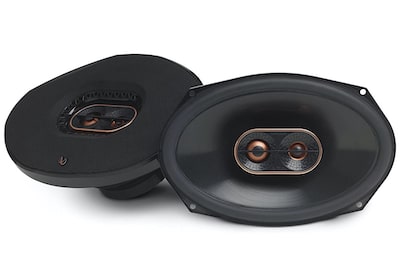 Taking the first spot is this Infinity REF9623IX component speaker. It comprises their good textile tweeters and the sound mechanisms. These combine to make your own experience awesome and full of active engagements. A good choice for upgrading your factory speakers.
With the 3.0-ohm impedance, the item is truly audible in is outcomes. You can't really go wrong with speakers from Infinity, and the REF9630CX is no different. This component speaker is fairly pricey compared to others in its class, but it puts out an impressive 125 RMS watts per speaker, so to us, it's worth its retail price.
They come with great soft dome tweeters that provide outstanding highs. These 6×9 speakers have a range of frequency from 46Hz to 21kHz, and to get the maximum performance, try adding an external amplifier to your system and working with a professional to find the best position inside your vehicle to get better sound quality.
If you're looking for component speakers, this speaker should be at the top of your list. The audiophile is balanced and with an impedance of 3.0 ohms, they will play really well whether you have a car stereo system or are directly connecting them to an amplifier.
These would make excellent speakers for any auto lover who wants impressive bass without the need to spend several minutes setting up a complicated system just to play loud music on their vehicles! The audio quality is crisp and enjoyable, and they have a good reputation in the car audio industry.
2. JBL GTO939 Premium 3-way Speakers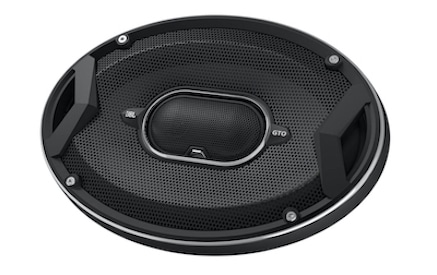 Like the Infinity Kappa series, these JBL speakers have the same Plus One cone technology. They have an oversized voice coil in the ultra-high frequency tweeters to prevent overheating. These speakers produce an optimal performance with great balance throughout mid-tones and highs.
They can also handle 25-300 watts of power, which is a considerable amount of RMS capacity. If you want a well-balanced bass without fighting to customize your equalization, you'll find these speakers are reasonably priced and reproduce whatever you ask them to play.
The 6X9 speakers have a broad frequency response and just adds an overall great bass to your current system. Also, these speakers can handle a broad 45Hz to 21Hz spectrum. Intent mainly on leveraging the high outputs, you have this combo of speakers to thank.
It comprises a mix of traits and features that all combine to make this reality achievable. The silk dome tweeters stand tall among these. We love the fact that they contain the oversized voice coil that allows dissipating heat greatly to generate fatigue-free highs. Overall these speakers are available at a great price.
3. Rockford Fosgate R169x3 Prime Speakers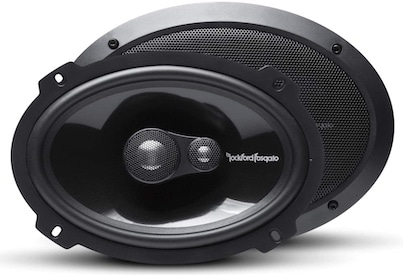 Although these speakers put out just 60 RMS watts and a sensitivity of 90 dbs, they may seem underpowered. Despite that, get ready to be impressed by the amount of bass these lil' baddies can put out. The polypropylene woofer cone isn't going to break when it gets bumped or scratched and can last for a time.
These sensitive speakers have a high-end rubber designed for optimal sound dispersion. These speakers can handle  47Hz to 20kHz. The woofer cone is made with the best high-quality material, and they produce great bass quality. Audio enthusiasts enjoy how these speakers performed with their music.
Furthermore, these Rockford Fosgate speakers will get you improved sound quality over the factory speakers already installed in your vehicle, and we think they're reasonably priced for their capabilities and for bearing the good Rockford name. It produces a high-quality bass as it is able to reproduce deep frequencies with lots of well balanced sound dispersion.
Do you have some factory speakers in your radio that you want to upgrade? You should try laying your hands on this pair of speakers if you answered that question in the affirmative. That is because it possesses polypropylene woofer cones and the silk dome tweeter, all of which enable the realization of this end.
4. Pioneer TS-A6970F 5-way 6×9 Speakers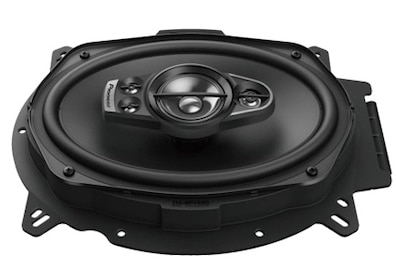 These Pioneer speakers are best for mid-volume listening at 600 watts max power (so not the best choice for vehicles that boom…), but they don't require a higher power output to get up to 90 dbs sensitivity. They'll also outperform almost any speaker in their price when it comes to highs and lows.
We don't think you'll regret purchasing and installing these Pioneer coaxial 5-way speakers for a clean sound, a legacy brand, and a spectacular upper and lower ranges. You will notice a boost on your midrange drive part of the sound spectrum once this 6×9 speaker is added to your vehicle.
Of all the speakers we have around, it is this one that has the ability to truly recreate the original sounds. That is due to the absolute fidelity that sees it come up with truly clear sounds. Moreover, it also endeavors to replace the factory-installed speakers of your vehicles.
These Pioneer speakers are great! They make music sound better and you can hear it all around even when you utilize them with the factory head unit. If you listen to music on these, you can listen to the bass too! It's not like other speakers that don't have this good quality sound. Overall the best sounding speakers on this list.
5. Kenwood KFC-6966s 6X9 Speakers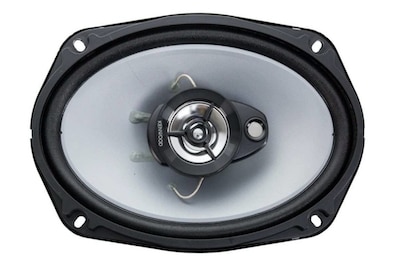 Keep your wallet fat with these super-budget Kenwood coaxial speakers, although they put out just 45 RMS watts, so don't look forward to super loud volumes. Low power also restricts the bass, but if you're looking to improve our current radio without breaking the bank, consider these from Kenwood.
We think you'll forget how low-powered these speakers are when you learn they have a sensitivity of 92 dB, which means you won't need to get another external amplifier. Looking to add mid-range to your current stereo system costing you a fortune?
These good speakers are not very high end, but they do have a good mid-range frequency response. The Kenwood brand has been known to deliver truly high quality and crisp clear sound outputs. Why not lay your hands on this specific speaker to leverage the selfsame benefits?
Its balanced dome design exists to provide a wider dispersion of the sound output for more excellent imaging. However, if you're looking for speakers with lots of low range power handling, these are not the best option for you. They are suited for those that want premium quality and smooth highs.
6. Rockford Fosgate Punch P1692 Speakers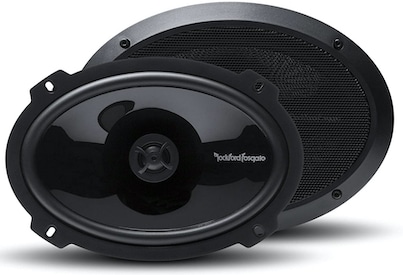 This series from Rockford Fosgate is known for the best circuitry and patented 3Sixty integrated DSP, and PEI dome tweeters sensitive in a wide range. Despite it being Rockford Fosgate's lower-end speakers, they share some characteristics with the Prime premium series.
It has a four-way class configuration gives a full range sound, depth, and epic clarity. With a max power handling of 150W and adjustable mounting design, their mineral-filled, injection-molded cones will blare out your favorite tunes as you've never heard them before.
Other than the output, it is also necessary that you vary the frequency of the sound you generate with the speakers. Only by laying your hands on powerful speakers of these kinds can you attain that end. Experts love how the low bass notes play out for hours without any distortion.
It possesses a built-in crossover that blends with the butyl rubber surround to produce a better bass response for a good price. Thanks to the woofer materials, your can anticipate high efficiency, and the speaker will last for a long period of time. The woofer is built with a bigger magnet that can produce excellent sound quality.
7. Boss Audio CH6930 6×9 Speaker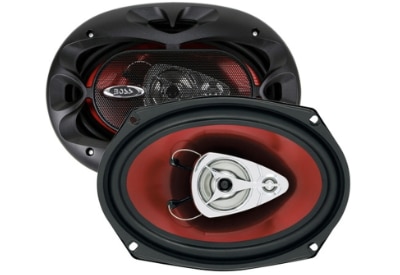 These speakers are created for durability, period. They can function even in hot temperatures, resist fatigue, and are coated in rubber in the right places to make it impermeable to air. The tweeters in each speaker are piezoelectric, so you can use them without a crossover.
They can handle a broad 50Hz – 20kHz range of frequency at a great price. Each cone is made of polymer, a long-lasting product that will give you excellent quality for your stereo system's life. Plus, Boss is a trusted name in the audio industry, so you can rest assured you're getting a reputable piece of equipment.
These are some of the best aftermarket speakers, and they have a special voice coil designed to resist high temperatures and constant abuse. To listen to the highest sound outputs imaginable, you have to choose a set of strong and stable speakers.
We ask you to pick this one that bears the stamped basket. The basket confers the strong and rigid support you need to hear the clear musical outputs. The cones are made with polyurethane material, which is designed to provide a better crisp sound, and can reproduce the higher sound frequencies without any distortion.
8. Focal 690AC Two Way Speakers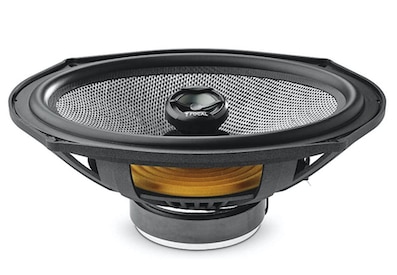 For a basically complete 2-way coaxial speaker with an adjustable aluminum dome tweeter and glass-fiber woofer, they provide crystal clear sound with Focal's set-up. These speakers sound way better than the stock speakers and you can install them easily.
You will have to fork over quite a bit of money to get them – (Set aside some money for a subwoofer, though; you'll need it).With low RMS watts of 75 and no need for an external amplifier, these Focal speakers are for the audiophile who prefers to hear every little detail of their music.
These two-way speakers are also absolutely gorgeous, too. These Focal 690AC are the best 6X9 speakers for adding mid and high frequency range to your stereo system. Do you plan to shuffle the locations of the speakers consistently from one spot to another?
You need one that is lighter and easier to handle like this one. Thanks to the extensive use of the Aluminum inverted soft dome tweeter, the speaker is truly light but it can deliver great low ends.
9. Alpine SPE-6090 6×9 Car Speaker System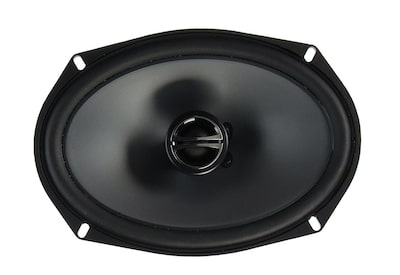 It's safe to assume most car audio enthusiasts are familiar with Alpine — but you probably didn't know this particular 6×9 speaker made our list for being so gosh darn affordable. Although these speakers put out a narrower frequency range, the included tweeter's soft dome silk construction gives you excellent quality treble tones.
If you're looking for the prestige of a well-known 6X9 speakers brand without dumping a boatload of money, this choice from Alpine is probably right for you. Just be sure to pair it with a really great subwoofer to get the job done.
These speakers have a great 91 dbs sensitivity, which allows you to get a high levels of sound output for a great price. By its sheer awesome construction, this speaker pair is highly optimized for the matters of high bass output.
Count on it hence to deliver exceptional outcomes. Its frequency response varies from 65Hz to 18,000Hz and is also able to generate a whopping 600 watts per pair. Amazing peak power for the price.
10. Infinity Reference Kappa 69311 Speakers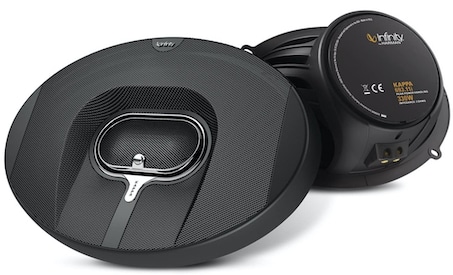 The esteemed Kappa series from this company includes these highly sensitive 3-way coaxial speakers with low impedance, an RMS peak power of 220 watts total, and peak power handling of 330 each, or 660 watts for the pair. These expensive speakers are designed to handle both high and low frequencies.
There are few speakers more beautiful than these, made of carbon-injected glass fiber and the patented Plus One cone technology. We like them for their ultra-high frequency super tweeter and the impeccable quality of sound. Plus, surprisingly, their purchase price won't leave you penniless.
If your vehicle is too large and spacious, we caution against picking and making use of any speaker set at random. Instead, we urge you to lay your hands on one that has the capability to impact a wider area. This could be a great one to pick. It's Plus One cone technology primarily lets this happen.
Polk Audio DB692 Car Speakers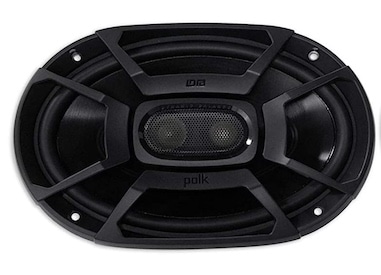 In a nutshell, this speaker is a high-performance equiptment upgrade to your existing factory speakers. It has the capacity to give off the signature-quality sound outcomes that exceed the IEM factory settings. That is not all, though, as the speaker also bears the waterproof rating.
They come with 125 Watts high peak power handling out of these speakers, and a smooth IP55 rating that makes it resistant to both dirt and water. In the course of its manufacture, the product is heavily tested for fog, salt, Ultraviolet radiation, and excess humidity.
I stands taller to all the risks that may be leveled against it. Also, they are marine products and can withstand both inner and outdoor environments. Its exterior, on the other hand, bears the Polypropylene and the Ultra-violet-tolerant cone that allows a maximum volume.
The inner of this cone is water resistent, while the outer surroundings are tougher enough to be able to deliver the needed outputs for a fairly long duration of time. All these notwithstanding, the item installs smoothly and it can hit low bass notes with a natural sound.
Best 6X9 Speakers Buying Guide
Great speakers would come with a few features that every car owner should learn about. Additionally, there are speakers that can handle low and high end frequencies and covering a complete range when it comes to the frequency response.
We now embark on the task of finding out the factors you have to consider when attempting to make a suitable find of the right set of speakers. The first thing would be to find out what size speakers does your vehicle has.
Then, figure out what speaker would work best with your vehicle. There are three kinds that most people use in their cars – coaxial, component, and full range.
This will determine which features are important to you as well as the power range needed for each type of speaker.
For example, if you want a louder sound than usual then it would be wise to go with a higher power range like 150 watts or more per channel because it might not be enough otherwise.
Once you know what kind of speakers fit your needs then it's time to choose between build quality and tone of voice. Another thing to consider is whether you want an amp with your speaker or not, because this will also alter the sound quality of your device.
Most experts say that the best speakers are those with high db sensitivity. This is the measure of how loud a speaker can go without distorting its sound. A higher number means that it will be able to play at loud volumes while maintaining good quality.
For best performance combine your speakers with a single ding head unit that has a good equalizer. We've put together a list of some tips to look for when purchasing speakers and how they can make your listening experience better. You won't regret reading them.
Tips When Getting 6X9 Speakers
Before going out there and buying a new set of speakers, you should try to adjust your current stereo system. Learning about the frequency response spectrum is something to consider if you want to get the best quality. Low end sounds are always a challenge when it comes to sound frequency.
Controlling the low frequency range is the key to get any environment sounding great. The worst thing any car owner can do is add too much low end to an sound system and have a muddy sound coming out of the speakers.
Sometimes it just takes one good quality speaker installed in the right place to make the difference. Here is where having someone who has experience in installing your speaker system comes in handy.
You'll need a speaker with deep bass that can handle high volumes without distorting. Mounting depth is also important because it determines how much space you'll need in your car's trunk or backseat for installation purposes.
For the best results, you need the best advice and the best high quality installation. Once you've picked out your favorite 6×9 speakers, head to a professional for car audio installation with a guarantee of quality and satisfaction, rather than attempting and failing to DIY a truly nice sound system.
What are the best for sound quality?
The Rockford Fosgate speakers provide high power handling for a fair price. High watts RMS power is going to correlate with better overall sound quality. These speakers are proven to be a higher quality design.
They also come with a special rubber and sleek design woofer cone with that high end look. Most of their designs are 3 way systems. This is a reputable brand that can be purchased at an affordable price tag.
If you're looking to improve or upgrade your speaker system, then the Rockfords speakers can be one of the best 6×9 options when it comes to optimal sound quality. They have a stable reputation in the industry that everyone says that "they look as good as they sound."
Overall these speakers create a new standard for power, style, and quality when it comes to speakers. However, they do come at a much higher price point. Another model to look for is the Kicker 43DSC69304 since they have similar specs.
2 Way vs. 3 Way vs. 4 Way Speakers
Understanding the difference between these types of speakers can help you make a better selection when it comes to your demands. So, should you get two way or four way system? To answer this, we decide to give you a brief explanation of each type down below:
2 way
Usually consist of an adjustable tweeter that handles the high frequency and a woofer, which is in charge of delivering great sound when it comes to the low range of the sound spectrum. These systems will have a lower price compared to the other speakers.
3 way
Most 3 way speaker systems will come with a balanced dome tweeter, a woofer that is going to be in total charge of the low frequency, plus one woofer that is in charge of the mids and highs.
These speakers feature a more balanced frequency slope, which allows to output sounds that appear to be more natural to the human's ear. You will have to pay a prime price for this type of speaker.
4 way
Some experts called them the quad-axial speaker. These 4 way speaker systems consist of two different tweeters that take care of the high frequencies.
Also, they have a mids speaker and a low-end woofer that, in combination, are able to cover a wide range of frequencies in total. Expect to pay an elite price for these types of speakers.
Know that you know the difference, you can choose which woofer can provide the quality that you are looking for with respect to the price.
FAQs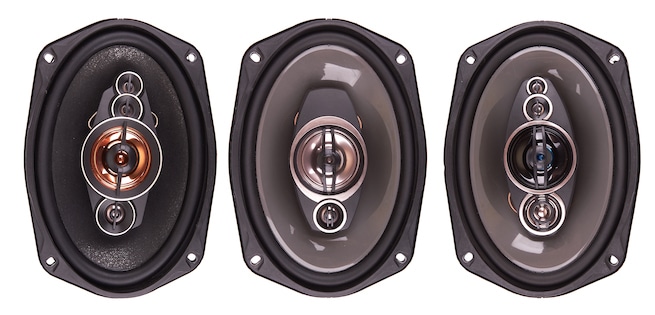 Let's discuss and go over some of the most frequently asked questions:
How do I install 6X9 speakers?
A. Installing these 6X9 speakers can be a challenge for those who do not have any experience when it comes to sound engineering.
If you decide to make this your DIY project, follow these steps to install these speakers:
Disconnect the batteries
Prepare the parts you are about to attach
Safely remove the existing factory speaker you want to change them
Prep the crossovers in preparation for the subsequent installations
Fix the woofer cones firmly in place
Follow it up with the super tweeters
Round up the installation exercise by tightening the bolts and nuts
Test the system to gauge its efficacy
Can I use 6X9 speakers for bass?
A. YES, but on condition that you purchase and use the amplifiers alongside them. That is because their bass outputs are quite low and are less capable of yielding forth the necessary impacts you would naturally want to accrue from the said pieces of equipment.
As you set out for the use, you must also see to it that you care for the speakers' dimensions. See to it that they blend well with the surroundings and the structures wherein you intend to fix them in. For bass or low frequencies, you should select speakers with the highest watts RMS power available.
Do I require an amplifier for these 6X9 speakers?
A. YES! We have already stated that these speakers are not really great at emitting the deep bass outputs. You will need an amplifier to up the clarity and the sound outputs of the speakers hence.
In fact, if and when the amplifiers are used, the end results are often amazing and greatly clear. They also tend to impact the entire vehicle to enable every person to access the sound outputs well.
Summary
We have truly done the much we can to showcase the suitability of these speakers for you. Now that we have done we could possibly do, why not take over from where we have left and get a speaker for yourself? You will certainly get to accrue the benefits that ordinarily come by.
Now it's about what is the best price point that you can afford to pay for these best 6×9 woofers. If they are marine certified, then you can expect a long life due to the quality of the materials used to build them.
If you want to replace your current factory speakers, then consider looking for good mounting hardware. You are now ready to buy high quality 6X9 speakers according to your necessities.
Last Updated on: January 11, 2023