Do Volkswagens Hold Their Value? VW's Resale Value
When it comes to buying a car, many people choose to purchase Volkswagens for various reasons. Some like their sporty look, while others appreciate the dependability of this German car.
Will a VW retain its value better than other cars? This article examines whether VW products maintain their resale value longer than most other car brands and what you can expect if you plan on selling or trading your used Volkswagen at a later date.
Do Volkswagens hold their value? Yes, they do! In fact, they are famous for consistently retaining their value. If you are looking to buy a used car that will improve in price as it gets older, then you should consider buying a Volkswagen before any other brand.
People love Volkswagens! The people who buy them tend to really like their cars and will want to keep them for as long as possible, even if they already have one at home.
Additionally, because so many models come with the option of an extended warranty, car owners feel more secure while driving their VWs, knowing that this safety net is available in case anything should go wrong while on the road.
This loyalty towards Volkswagen creates an unusual situation where used Volkswagens continue holding their values instead of depreciating like other brands. However, it is still important that you keep your used Volkswagens up to date with all the latest features and accessories so your car will not appear outdated to potential buyers.
How well do Volkswagen vehicles hold their value?
Overall, the automotive industry is experiencing a dramatic shortage of microchips which is affecting their production and sale throughout the entire market. This is affecting Volkswagen just like any other brand, and you can expect to pay a higher price for a used vehicle compared to what you would have paid for it last year.
Despite past decade powertrain reliability issues in the high-volume four with five-cylinder engines that power Passat and other VWs, the brand still holds its value very well. In fact, most Volkswagen models do especially well when it comes to market value retention compared to other brands.
According to CarEdge, Volkswagen cars hold up an average of 79.11% of their residual value in 2020. This is better than most other brands, including Honda vehicles. So, whenever you are looking for a good deal on a used car, make sure to buy one that holds onto its value well.
If you are planning on buying a Volkswagen in the near future, take into account how much it will be worth once you decide to trade or sell it soon after the purchase. Their brand is working hard to restore Volkswagen's spotty reputation for quality and dependability.
Why are Volkswagen cars a good investment?
When buying a used or new car, many people want to purchase one that will preserve its value well in case they need to trade their vehicle in or sell it before the scheduled date.
As a car owner, you want to put your money into a vehicle that will preserve the most value of your investment even several years down the road. You are playing against a fixed set of factors that will determine whether you have made a smart investment or not.
The number of VW vehicles manufactured, their overall quality, and the length of time they spend on the market are all important factors to take into account before making a purchase. When it comes to buying or selling a Volkswagen, here are some things to consider:
Long term dependability
Not all car brands are built to last. Some of them are more reliable than others, but there are always factors that may come up and damage your vehicle after several months or years of driving. If you get the timely oil change and keep the vehicle maintained, then it will last you a long time and only get better with age.
This is why you need to consider the reputation of the brand and how long its customers tend to keep their vehicles longer. It's about putting your money into a vehicle that will maintain its value better than others so you can trade it in or sell it for a reasonable price despite the amount of driving time or mileage you have managed to accumulate.
Performance and safety
When a car manufacturer has a long history of issuing cars that perform well over time, it is usually a good sign of the quality you can expect when buying their products. This means that in case something should happen to your vehicle while on the road, you do not have to worry about it breaking down.
This is especially important if you are driving in dangerous conditions, for example, on a rainy or snowy day, when your car needs to stay in good shape to get you from point A to B without any problems. Overall, VW cars are proven to be reliable on the road, and you can trust them to get the job done.
Affordable European brand
Volkswagen is the most affordable European brand on the car market. The reason for this is that it does not have a luxury image and instead focuses on providing reliable cars at low prices in order to accommodate a wider range of consumers.
For example, if you compare the price of a new Volkswagen Jetta to a new Ford Fiesta, you will see that they are almost exactly the same price. However, the Volkswagen Jetta will hold its value much better thanks to its hard-core fan base.
Holds resale value
Not all VW models can hold up their residual value. The Passat is one of the most depreciating cars, with a depreciation rate of more than 50% after three years. However, other models are proven to be reliable and can hold their resale value very well.
For example, the Volkswagen Golf has one of the highest retention rates of all cars on the market. This can be explained by the fact that it is one of the most popular VW models. Everything considered Volkswagens are a good investment for their long-term affordability, quality, and safety.
Do VW cars have reliability issues?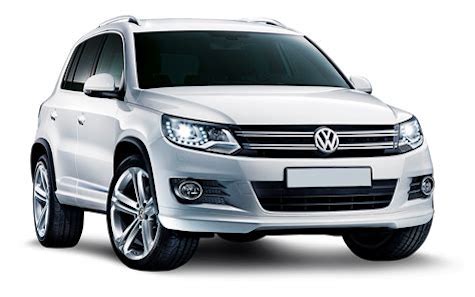 Recently, the company has been criticized for its poor handling of diesel emissions issue that affected 11 million of its cars worldwide. However, it appears that this has not had a lasting impact on the company's reputation, and VW remains one of the most reliable brands on the market today.
In September 2015, the EPA issued a notice of violation to Volkswagen Group of America for failing to comply with Clean Air Act regulations. As a result of this, according to Consumer Reports, they agreed to pay $14.7 billion in compensations for car owners and for any repair of environmental damage.
Other concerns that have come up with VWs are engine seals, bad turbochargers, and powertrain problems. However, the company has been working hard on improving them and has been successful so far. Their cars are worth the money for the long term.
What car brand holds its value the best?
The VW brand fairs poorly in J.D. Powers' annual rankings of automotive dependability, but this doesn't necessarily mean that Volkswagen cars are less reliable than cars from other brands.
The main reason why VW cars rank poorly is that the latest models have been redesigned more recently than those of some other brands, and as a result, they are not as reliable as their predecessors yet.
With that being said, the Jetta is a strong contender in the compact segment, and the Beetle has been named as one of its generations that will retain its value the best. Overall, there is no need to worry about reliability when buying a Volkswagen, and you can put your money with confidence.
There are other car brands that have proven to be very reliable, such as Subaru, Jeep, Ford, and Toyota. Here are other top models that have proven to hold the most value are:
Toyota Tacoma
Honda Accord
Porsche 911
Toyota Tundra
Honda Ridgeline
Chevrolet Tahoe
Jeep Wrangler Unlimited
Honda City
Subaru WRX
Volkswagen Jetta
No matter what model you decide to choose, Volkswagen should be first on your list of brands because it does so well for itself in the market. Even if you cannot find a perfect car that fits your budget, you can still benefit from knowing that this brand is known to hold its value better than most other vehicles on the market today.
Is the Volkswagen Tiguan a reliable car?
Unlike the Mitsubishi Outlander, the Volkswagen Tiguan is a compact 4×4 SUV. The Tiguan has the same engine options as the Touareg, but unlike the Touareg, it can tow up to 3500 pounds which makes it ideal for kayaks, bikes, and other large items.
It is available in three trim levels: S, SE, and SEL. It comes with features like leather seats, heated front seats, a blind-spot monitoring system, keyless ignition/entry, and Bluetooth connectivity with voice control.
Despite its questionable reliability, the car holds its value very well thanks to its safety rating and reliability, but if you are looking for more power, check out other models like the VW Golf Sports Wagen TSI S All-track, which is only $6K more expensive.
The new look of the Tiguan is more attractive, with a nicer interior and better aerodynamics. Their mileage life expectancy is around 100,000 miles. Most Volkswagen customers are happy with their purchase and say that it is one of the best cars on the market right now.
Summary
Choose a VW model that was manufactured recently because it has a lower risk of reliability concerns. Something like the Tiguan S model with dual climate control, leather seats, and Bluetooth connectivity.
Your vehicle will likely be reliable for a long time, so if you are looking to buy your dream car, there is no need to look further. Volkswagen is definitely one of the most reliable options.
When looking for a used Volkswagen model, it's best to look at the cost of services and the average price of repairs in case you will need them in the future. When it comes to long-term affordability, most Volkswagen models rank quite well.
Last Updated on: February 12, 2022