Best Tires For Rain Driving (Wet Weather) 2020
Driving in the rain comes along with its own share of challenges. These range from skidding off-road to the loss of controls, to poor visibility, to mention but a few! You have to confront such a driving condition with some above-average degree of serious to avoid accidents.
Acquiring and making do with the best tires for rain driving is definitely a sure way of achieving this end. These, unlike your ordinary tires, are stronger, more stable, heavily treaded, and appropriately equipped for the otherwise slippery driving conditions. We take a deeper look at them here below in our discussions.
Top 10 Best Rain Tire On The Market
As of 2020, the following are the top 10 best rain car tires on the market. We accompany each of them with a brief review that looks into just what they have to offer to you.
1. Michelin Pilot Sport (Best Rain Tire)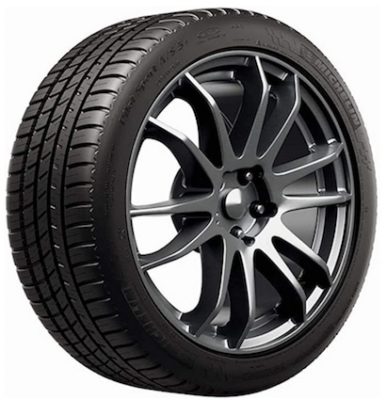 The Michelin brand is renowned for its controls and reliability. The tires are indeed stable and highly responsive when engaged. You have this particular set for your taking if you mostly have the racing cars in mind. It does have a distinctive variable contact patch 3.0. This specific product is the one that distributes the pressure uniformly.
In doing so, it enables you to enjoy the benefit of extra grip and overall controls. That aside, the tire itself lasts longer than many of its counterparts. Thus, you won't have to be replacing these tires after a while. You will only have to repair them every now and then if you get a nail in the tire. Also, it comes with a special compound that provides extra wet traction.
The pilot sport made our top best pick due to the overall long-lasting quality. Among all competitors, the pilot sport has proven to be an ultra high performance product. Also, the technology shows to work very well in both dry and wet weather conditions. They provide quick recovery and minimal slipping under ice conditions.
Key Features
Tire Size:

225/40ZR18/XL 92Y

Ultra high performance tire for rainy conditions
6 Years standard defect warranty on all tires
Designed to prevent  hydroplaning
Very stable and highly responsive under
2. Bridgestones Potenza RE980AS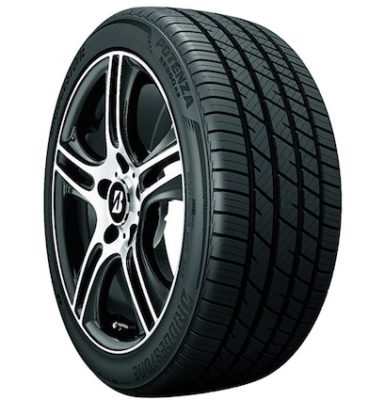 If you are looking for a car or truck tire to use in all the four major seasons, this is the one we would recommend that you set your eyes on. It is comprehensive in form and stature. That makes these wet weather performance tires able to take on just about any other environmental condition with absolute reliability.
Though it is suitable for many salon cars, those who have racing cars and other high-speed performances will find it exceptionally relevant to them. That is because it guarantees consistent performances in the most extremes of weather conditions. Hardly does it sway and veer off the road as many other tires do.
The bottom line is that purchasing these winter tires would provide you with outstanding traction, especially on short stopping distances. They are known to work well with those sporty types of cars. Also, these Bridgestone products provide ultra super grip during both winter and summer seasons.
Key Features
Tire Size: 225/40R18 92W XL-ply
High performance allseason tires
Known for good handling under light snow  weather
Good overall performance while driving on both dry and wet roads
225 millimeters on section width for 18-inch rim diameter
3. Michelin Pilot Super Sports

As the name implies, this is a tire that is mainly designed for racing and sports cars. The tire is comparatively lighter and highly responsive. Then again, its base is wider, not to mention the deep treads that characterize its length and breadth. The overall performance of these specs provides proven test results of stability to you while driving.
They come in handy when negotiating tighter corners while at high speed. Given the spread of treads and the stability that these tires provide, they provide excellent handling and wet traction. In addition to this, these tires also maintain a good state of balance while traveling from one point to another, especially when your driving in the winter season.
The Michelin pilot super sports tires are an ultra high performance product. They outperform most tire models, especially when it comes to braking under short stopping distances. Another significant characteristic of the pilot super sports model is that it has a tread compound in the outer shoulder, which makes it the best wet traction tire on the market.
Key Features
Tire size: 245/40ZR18 97Y
Rubber compounds on the outer shoulder
Treadwear warranty included
Enhanced braking under rainy weather
4. Goodyear Assurance Tripletred All-season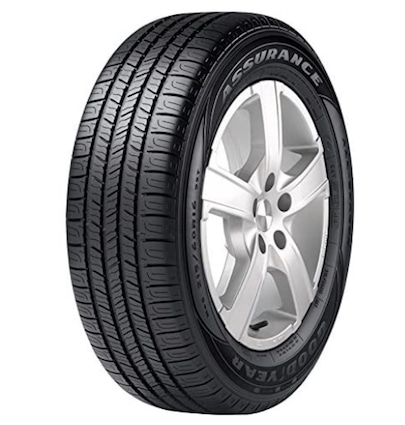 Could it be that you are constantly on the move during wet weather conditions? If you are, the rain tire you pick for the job has to be really suited for all terrains and weather seasons. Look to no other tire than this one. This Goodyear tire is packed with loads of elegant features that guarantee the attainment of these two ends. Also, it is the cheapest rain tire on our list.
It comes about in three main layers. The outer layer is the dry zone that bears the tread reinforcements. Next comes the wet tread zone that contains the dual Aquachannel grooves. At the last spot is the ice zone that includes a set of interlocking tread compounds. You can't go wrong with these high performance rain tires, especially for the price.
The Goodyear Assurance model comes with a sixty-five thousand miles treadwear warranty. The combination of the tread design, handling, and traction makes this particular model proves that they are the best wet traction rain tires for the money. No matter if you are in hot summer or cold snow season, they will provide excellent overall performance.
Key Features
Tire size:

215/55R17 94H

Tires for wet, snow and ice conditions
Reduced road noise due to design
Amazing tread wear indicator
5. Michelin Primacy MXV4
It is not uncommon for snow drivers to lose control when driving on wet roads. The situation is often compounded when the driver is continuously driving through harsh wet tracks without proper snow or rain tires. If you are such kind of a person, you want a specially designed set of tires to be on the safe side.
Pay special attention to this particular tire model because it is designed with durability in mind. Standing tall among its awesome wonders is the amazing MaxTouch handling technology that provides smooth driving performance to all car owners. This particular rain tire model is the one that gives the tires some exceptional contact with the ground to allow for smoother cornering, braking, and accelerations.
If you live in an area where there is light snow during the winter season, then the Michelin Primacy MXV4 is the perfect rain tire for you. It really offers a quiet and comfortable ride on highways. Also, it has a symmetric design that enhances the grip of the tire to the ground. The main focus of this model was to eliminate all vibrations caused by tires. The manufacturers concentrated their efforts to provide a long thread life tire.
Key Features
Tire size:

215/55R17 93V SL

Optimized to reduce road noise
Best Allweather tires especially for heavy rains
Fits Honda Accord and Toyota Camry
6. Falken Sincera SN250 Tires For Rain

Just in case your purchase of the most suitable tire is mostly dictated by the need for longevity, we have no better suggestion for you save for this specific rain tire. Of all the tires that exist at the moment, it is this one that is the longest lasting. You will notice an immediate softer feel when driving on dry and wet roads with these tires.
Moreover, it is also suited for use in all four seasons. A 3D Canyon sipe technology is by far the most outstanding aspect of the tire. This is the one that makes it appropriately suited for use in all the four weather conditions. In all, the tire itself is strong, durable, and long-lasting, especially when you drive on wet snow during the winter season.
Another thing that you will notice after you purchase these tires is an immediate fuel economy. The manufacturer was targeting an even wear when they designed this particular model. Also, the tread grooves allow the tires to have a firm grip, even under wet snow conditions during the winter season. Expect an overall amazing wet weather performance from these rain tires.
Key Features
Tire size: 185/55R15 82V
This all-season tire provides longevity
Known for excellent wet weather performance
Meets all grandtouring tire specifications
75 k miles limited thread warranty
7. Yokohama Advan Sport Grand Touring Tire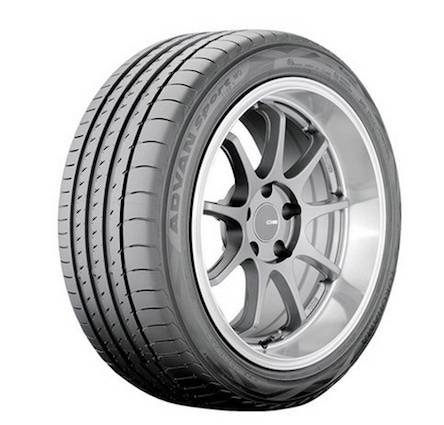 Are you planning to tackle some muddy terrains? Well, you have your answer in a grand touring set of tires like this one. The tire is generally more reliable, quite aggressive, and able to endure the most stringent circumstances of use. All these make it quite capable of managing muddy terrains and wet roads with ease.
Other than these, the tire itself is able to straddle a whopping 45,000 miles. This is besides enjoying a lifetime treadwear backup that sees it accord some safety and overall peace of mind while in the course of an engagement. With them, you may be sure to enjoy some genuinely smooth rides under rainy conditions.
The triple tread design provides a firm grip on the road during wet light snow weather driving. Also, this symmetric tread design has proven test results that reduce the number of road vibrations. If you are looking for rain tires with durability, wet traction, and high performance on light snow, then this can be a good fit for you.
Key Features
Tire size: 255/40R19 100Y
The all-season radial tire provides smooth handling
Known for providing great wet traction
Designed to reduce noise and offers maneuverability
Manufacturer warranty not specified
8. Michelin Premier LTX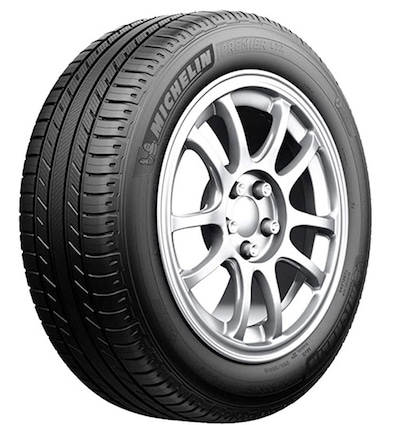 The Michelin Premier LTX comes with a treadwear warranty for over sixty thousand miles and a sixty-day satisfaction guarantee. It combines a silica compound and emerging rain grooves to provide a firm grip on wet roads. The stopping power makes this an ultra-safe performance tire.
Of all the tire we have under our own review, it is this one that has the most exceptionally responsive braking capability. You have it for your own taking if you want to enjoy uninterrupted braking experiences. Complementing this is the suitability for the four seasons of use.
On the whole, the tire manages to exude some top luxurious comfort when deployed for use. Part of this comfort also includes the excellent wet grip that makes it tackle the muddy surfaces with absolute ease. You have it for your own consideration if you drive the top-of-the-range cars.
Key Features
Tire size: 265/60R18 110T
The radial tire provides a great braking performance
Suited for bigger size cars like light trucks and SUVs
The EverGripTM Technology offers amazing wet grip
60k miles treadwear warranty by the manufacturer
9. Bridgestone Blizzak WS80

The microscopic technology and design make the Blizzak a safe rain tire that provides confidence to all drivers due to its road grip under wet surfaces. With these winter tires, you won't need to purchase any extra snow chains unless there are extremely heavy snow weather.
Are you looking for a tire to use over the wet, icy conditions? Waste, not your time with any other set of tires but this one. It is the one that contains the mix of features and traits that are optimized and proper for such in extremely slippery and wet road conditions.
Particularly, the rain tire contains the long-wear tread patterns. These do manage to give off excellent traction when in contact with the surfaces and even in the slippery ice or snow. Rounding up its topnotch traits is Anti-hydroplane safety technology. It is this that accords the stopping power to your vehicle.
Key Features
Tire size: 215/55R17 94H
The winter tires provide

ultra high performance on the road

Suited for mid-size cars that drive under winter conditions
Designed  with technology that resists hydroplaning
10. Michelin Latitude XIce XI2

Is your riding trail rugged, long and winding? The set of tires you use for the job has to be truly flexible if you nodded to the question in the affirmative. Such terrains are ordinarily difficult to take on, and as such, cannot be tackled using the ordinary set of tires.
This is the tire to pick and use for the job. It bears the special FleX-Ice compound that gives it the flexibility it demands use in the extremely icy and slippery riding conditions. At no time is this tire awesome for your use than the cold weather conditions.
Key Features
Tire size: 235/055R18 100T
The winter tires provide excellent wet and dry performance

Enhanced handling suited for all kinds of weather conditions
Resists hydroplaning depending on the thread levels
Best Tires For Rain Driving Buying Guide
Finding the right tire for the rain is just as good as making use of one. We delve into explaining the factor to look out for when searching for one.
What to look for
When it comes to tires for rain there are a few important key features to look for. To choose an ultra high performance tire look for the following:
Sizing
The sizing of the tires no doubt comes in first. You have to pick that tire that blends well with the size of your car, more so, its rims.
Thread Pattern
How the patterns are threaded on the tires also come in handy. You have to prioritize the deeply-treaded tires as they are the most stable.
Hydroplane Resistance
When traveling at high speeds, it is not uncommon for the vehicles to gain some lift off the ground. You want a tire that resists this hydroplaning and remains truly fixed on the ground.
Tip: Check out our best portable air compressor for car tires.
Different Types of Tires
Tires come in different kinds and types. Knowing about these differences will definitely expedite the process of finding the best tires for rain while at the same time, let you appreciate them better.
All-season Tires
These are tires that are intended for all the four seasons in a typical year. They are the summer, winter, fall, and spring.
Winter or Snow Tires
As their name implies, the types for winters are meant for the cold, icy, and slippery winter months. They are more stable and flexible enough to prevent your car from falling off.
Summer Tires
The summer tires are designed to perform well when it is too hot and unforgiving. These are conditions that typify the hot and sultry summer months.
All-terrain tires
Riding trails come and go. The all-terrain tires are meant for all riding conditions like winding slopes, hills, flat terrains, and the valleys.
There are also mud terrain tires that are designed specifically for off-road tracks. However, mud tires make a lot of road noise and are designed for large trucks or pickups.
Top brands for wet and dry conditions
Below are some of the best tire brands for the wet and dry conditions:
Michelin
Continental
Bridgestone
Goodyear Assurance
BFGoodrich
Dunlop
General Tire
F.A.Q. about tires
It is never wise to exhaust such a serious discussion without looking into some of the frequently asked questions. Hereunder, we examine a couple of the frequently asked questions with regards to them:
What makes a good wet weather tire?
The following are some of the traits that make a good wet weather tire:
Material Makeup
The kinds of materials that make the tire up are by far the most significant determinant of the suitability of the tires. These materials of necessity ought to be strong, highly stretchy, and stable overall.
Tire Pressure
There is a direct correlation between the pressure of the tire and the stability thereof. A good tire has to be strong and higher in pressure to allow for the realization that end.
Thickness
Apart from the use of reliable materials, the same ought also to be thick enough to ward off the emergence of punctures and the loss of grip.
What are the benefits?
A good tire brings about the following potential benefits:
Excellent Traction
They give off excellent traction. This is evidenced by the amount of contact with the wet road or surface. Thanks to this traction, the tires are more stable and easier to steer.
Proper Handling
With some good tires attached to the base of your vehicle, you will enjoy proper handling. This translates to more responsive acceleration, gearing, stopping, and turning.
Fuel Efficiency
Given that such tires reduce the need to use excess fuel to travel around, they manage to give off the benefit of fuel efficiency. Simply put: you spend less but yield greater mileage.
Does tire wear affect wet traction?
YES, it does! As tires wear or grow old, their ability to take on wet braking, resist the menace of hydroplaning, and manage snow traction considerably diminish in capacity and stature. The sum total of these impact the wet traction tires exceptionally.
It is hence imperative to maintain the traction in the best shades and forms. Some of the things you might do are retread the grooves, rotate the tires every quite often, and even seal off the punctures. These undertakings have the impacts of lengthening the quality of the tires for a longer duration of time.
Wrapping It Up
There are other two great tires you should consider looking at are the Michelin Defender and the General Altimax RT43. After you decide on what tire to buy, you can order the set online with a prepaid MasterCard or Visa. Although you receive the tires in the mail when you purchase online, if you know your tire size, it should be no problem. This way, you can purchase an ultra high performance set of tires that have proven real live test results.
In wrapping up, we would wish to reiterate an earlier point. That was finding the most suitable tire for the job is, no doubt, a crucial undertaking. As you may see, these tires are specialized for different purposes. Picking one randomly may not yield the necessary outcomes. Knowing the right tire size is the first step to choosing the best wet weather performance tire suited for you.