5 Things To Evaluate When Buying A Previously Leased Car
You probably wonder if buying a previously leased car is a smart idea. After all, somebody else has already driven the car for a couple of years, and you don't know how they treated it.
Off-lease cars depreciate in value just like other used cars, so you might be able to find a good deal on a used car that's only a few years old. It is not the same as buying a new vehicle, but it is as close as you can get without having to pay for the new car price tag.
Of course, there are some risks involved in buying an off-lease car. The previous owner might not have maintained the car properly, and you could end up having to pay for expensive repairs.
Should I Buy Previously Leased Cars?
New vehicles depreciate in value as soon as they are driven off the lot. After three years, a new car is worth only about 60% of its original value. This makes buying a used car that is only a few years old a smart financial decision.
There are some risks involved in buying a used car, but you can minimize them by getting off-lease vehicles that have passed a rigorous dealership inspection. You should also get a CARFAX vehicle history report to ensure the previous drivers have not been involved in any accidents.
Off-Lease Cars vs. Certified Pre-Owned Vehicle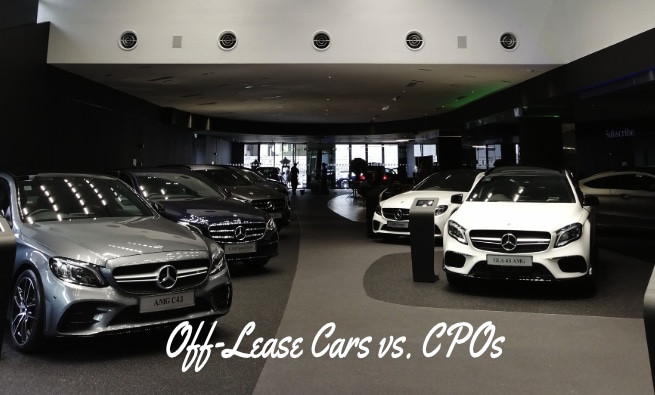 Off-lease cars are cars that people or businesses have leased in the past, and then they stopped leasing them. They are cars, SUVs, vans, and trucks that businesses or people have used for a few years.
An off-lease car that has been returned to a dealership often goes thru an inspection and is reconditioned. The car is then sold as a used vehicle or as a Certified Pre-Owned vehicle (CPO car).
CPO cars are the ones that appear to have been lightly used by the previous buyer. In most cases, a typical CPO vehicle might be three years old, have less than 30,000 miles on the odometer, be in excellent condition, and still has the manufacturer's warranty intact.
Dealers frequently love such vehicles because they know most of them have been well taken care of, are they are probably almost new and have low mileage.
Most CPO vehicles will be completely examined, given an extended warranty, and entered into a dealer's "certified car program," which is typically where you get the best deals when it comes to used cars.
5 Things To Do Before Buying Previously Leased Vehicles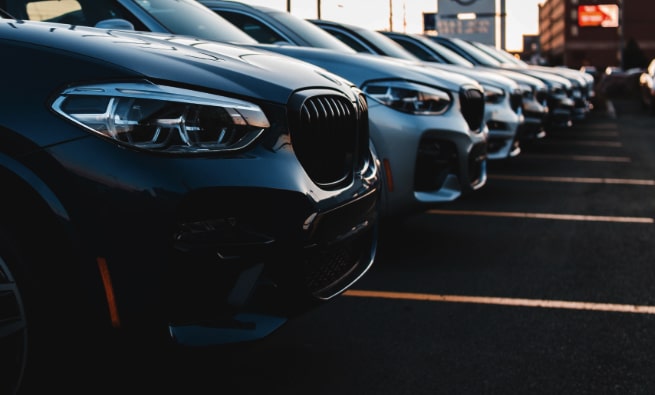 When signing a lease contract, the lessee (you) agrees to return the vehicle in great condition at the end of the lease term.
However, not all drivers follow through on this promise. So, you must take the following steps before buying a used car that was previously leased:
#1 Check The Factory Warranty 
Most CPO cars depreciate and will still have a remaining factory warranty left, which makes them an attractive choice for used car shoppers. Some dealerships will give you an extra two years or up to 100,000 miles on top of the factory warranty.
#2 Get a Vehicle History Report 
Get a CarFax report or a similar service to check for accidents, service records, and other important information about the car.
Make sure that the previous owner has made all of the oil changes in the correct intervals according to the owner's manual.
#3 Verify The Miles On The Vehicle
Not only would you have to check the ownership records, but you should also inspect the car's odometer. Try to find a low-mileage off-lease vehicle that shows little to no wear.
#4 Consider Doing A Car Inspection
Off-lease vehicles should be treated just like used vehicles. Experts recommend getting an inspection done to know what you're getting into. These inspections will typically cost around $100, but they could save you a lot of money in expensive repairs.
#5 Find Extended Warranty Options
If the warranty expires soon, you might want to consider extending it to cover mechanical repairs. Extended warranties can be expensive, but they might save you money in the long run if you're worried about expensive repairs.
Is It Cheaper To Lease Or To Buy A Car?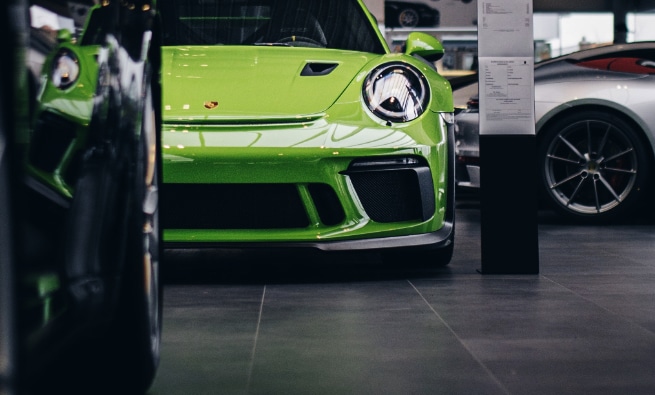 Currently, the global chip shortage is causing huge delays, so if you need a new car, you should buy it as soon as possible or look into a lease deal if you do not want to wait.
If you want to save money, you might find that buying towards the end of each quarter is worthwhile as you are more likely to get a good deal with salespeople looking to hit their quarterly targets.
Additionally, waiting until a new model launches could help you to get an older model for a better price. You can probably get a good deal from the dealer on a car that is in good condition with low mileage.
Conclusion
When you want to buy a car and you have poor credit, your interest rates will be higher, and you will have a limited choice of lenders. If you are short on cash, you should consider leasing a car as it may be cheaper than buying one.
New cars are not always the best option as they can be expensive, and you may not get as much cash for them when you come to sell them. It is better to buy an off-lease car that is around three years old as it will be in good condition and still have a warranty.
Last Updated on: August 23, 2022