10 Best Car Essentials For Baby Or Toddler That You Must Have
Being prepared with the right car essentials for baby or toddler can make a big difference on any road trip. There are many baby products on the market, but which ones are actually essential for a car ride?
No worries, in this post, we have put together a great list of all the essentials you need for your baby to make your next road trip a success. Take your time to review this list, and it is such a great idea to have everything you need in the car ahead of time.
10 Best Baby Car Kit Essentials When You Have A Baby
I have to keep going back to the store and getting things like wipes and cloth diapers all the times that I have forgotten them.
A baby car kit is something that you put together with all of the essentials that you will need for your baby while on the road. You can buy one pre-made or put one together yourself.
So, I decided to put together a list of all of the must-haves that you should have in your car for your toddlers. This way, you will be prepared for anything.
#1 Diaper Changing Pad Clutch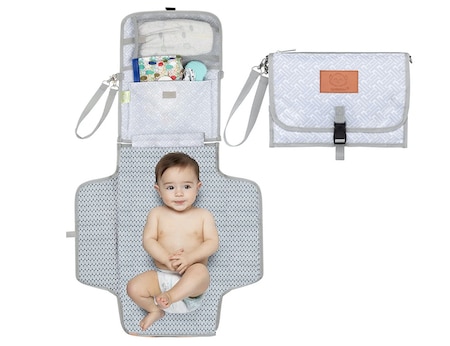 A diaper changing pad clutch is essential for any car ride with a baby. It has everything you need to change a diaper on the go, including a place to put the dirty diaper.
No matter where you are, this will come in handy. I also like to keep a small bag of wipes in here also just in case I don't have enough time to make it to the house.
#2 Portable DVD Player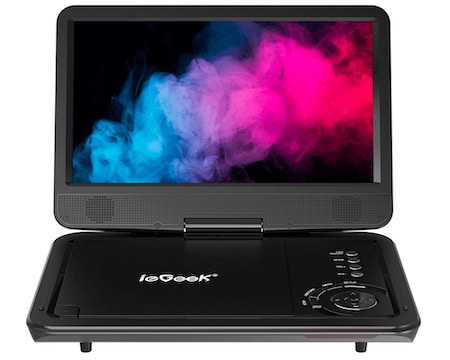 Kids need to be entertained, especially on long car rides. A portable DVD player will keep them occupied for hours. Make sure to bring along some of their favorite movies.
Some head units will allow you to purchase online services like HBO GO or Netflix so you can have access to even more movies and shows. You will need to sign in with your own account information to do this in different cars at the same time.
#3 Diaper Bag With Everything Included

Be sure to pack plenty of formula, bottles, diapers, wipes, and changes of baby clothes in your diaper bag or car kit. You will also want to pack snacks and drinks for the whole family.
As a mom or dad, you will need to have all of the following stuff in your baby car kit because they will come in handy:
Paper towels
Baby wipes
Spray cleaner
Hand sanitizer
Soft books
Burp cloths
Diapers
A few snacks
Sippy cups
Formula
Hat
Plastic bag
Spare bottle
All of these details will help you be prepared for your kid while you are on the go. You should also have a first-aid kit in your vehicle in case of any accidents. This should include things like bandaids, antibiotic ointment, etc.
#4 Rear Seat Mirror or Monitor

A good thing to do is to keep a watch on your baby while you are driving, and a rear seat mirror or monitor will help you do that. You can see what they are doing without having to turn around. For this, you have two options:
A baby mirror that you attach to the back of your seat. These are very cheap, but they can get in the way if you have a lot of stuff in your vehicle. A baby monitor that you set up in the back seat. This is more expensive, but it will give you a clear view of your baby at all times.
#5 Car Sunshade For The Rear Window

Car seat sun shades are a must-have in any vehicle. They will keep the UV rays out of your baby's eyes, and they will also help keep the car cool. If you are going to be traveling for a long time, you may want to get two, so you can put one on each window.
#6 Baby Car Back Seat Organizer

A baby car organizer is a great way to keep all of your baby's things organized in the car. It is perfect for holding bottled water, snacks, diapers, wipes, clothes, toys, and anything else you may need. Shop around to find one that fits perfectly in your vehicle.
#7 Teething Toy Or Pacifier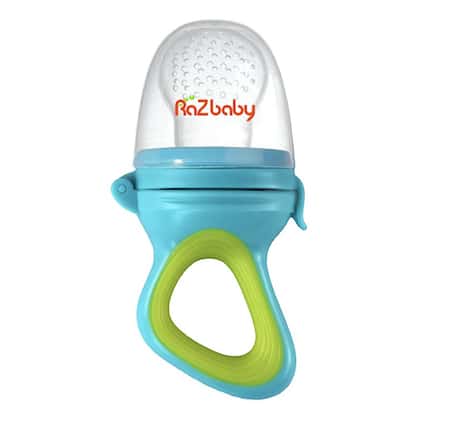 Babies love to chew on things, and a teething toy or pacifier can help them through the teething process. It will also keep them occupied in the vehicle. Always keep an extra unit in your purse or diaper bag in case you lose one.
#8 Baby Car Potty On The Go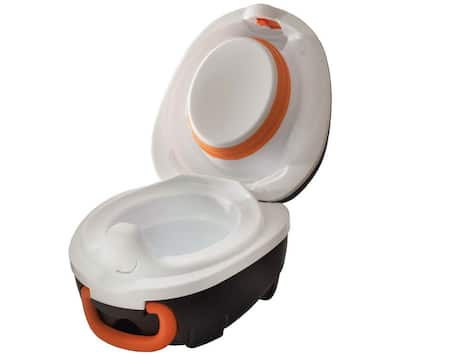 When driving, you can get stuck in the middle of traffic, and this can happen frequently. So, if you have a baby car potty on the go, it may save you from picking up a mess later on. This will come in handy in case you forget to make a stop before getting back on the road.
#9 Mobile Bottle Warmer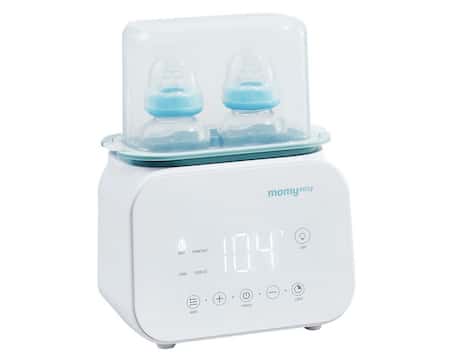 Besides having a bottle of water or formula for your baby, you will also want to have a mobile bottle warmer. This is great for those times when you are running late and need to warm up the formula quickly.
It would be a great addition for those moms or dads who are always on the go. Kids or babies are always hungry. Having this item in your baby car kit will keep you out of the store and on the road.
#10 Infant or Baby Car Seat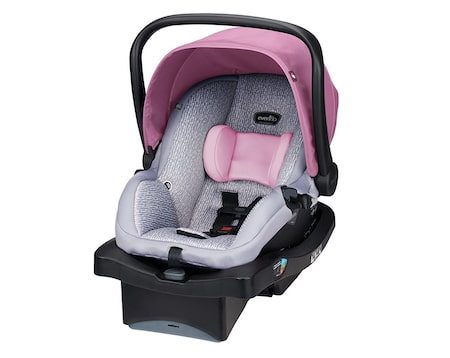 This is an absolute must for any car ride with a baby or toddler. You want to make sure your child is as safe as possible while riding in the vehicle. There are many different types and brands of car seats, so do your research to find the
Anything can happen on the road, but a baby car seat is one of the best ways to keep your child safe in case of an accident. So, this must-have item must be included in your baby car kit list.
Companies like Diono carry a variety of different car seats that would be perfect for your baby. They also carry essential items that you should have in your vehicle when traveling.
Other Things To Keep on Your Baby Car Kit
Don't forget to pack extra clothes for your baby, just in case they have a blow-out or spill something on themselves. You will also want to bring extra drinks for the adults in the vehicle.
It is always a good idea to have a first-aid kit in your car as well. This should include things like bandaids, plastic bags, antibiotics, etc. There is nothing wrong with having all of the essentials in just one car kit.
You may also want to bring a small blanket for your baby to use in the car seat. This will keep them warm and comfortable on long vehicle rides. As a mom, always have a big purse in case you have to store dirty clothes or even a beach towel in it.
Make sure to double-check everything you need for your baby before you hit the road. By having a baby car kit, you can be ready for anything that comes your way. Hope you liked this post, and happy travels!
Last Updated on: July 13, 2022