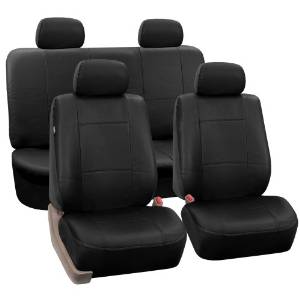 A transmission fluid leak can occur when you least expect, however you must never panic when it occurs. It's never a big deal so long as you can fix it in time. This write up will aim to enlighten you on all you need to know about it;
What are the major causes ?
Leakage in the pan
Transmission pans are never invincible, they are vulnerable; they wear and tear with time. On most occasions, a leak occurs when the pan has a puncture or when its bolts are loose. It can also be caused by plugs that have not been properly tightened.
When you are on the road driving, your transmission can be subjected rocks that are loose causing damages to the pan. Anytime the pan gets punctured by a big object, the end result is always extensive loss of transmission fluid. It is easy to notice right away when it happens. It might be difficult to notice right away when the pan is subjected to a small puncture. It takes a while to notice any leaking signs.
It's always advisable to tighten drain plugs and loose bolts that can cause transmission fluid leaks. They must be properly tightened after a flush or during fluid change
Fluid lines
Transmission fluid lines also get damaged by debris. They can also be damaged during heating. The debris found on the road has the capability of puncturing fluid lines when the vehicle is at a higher velocity. Excessive heat makes the fluid lines to crack
Pan gasket
A gasket on the line of a pan can lead to transmission fluid leaks. Cracked and frayed old gaskets allow the fluid to escape. Improper aligned gaskets that are not properly sealed can also allow the fluid to escape. Replacing a pan gasket is never that expensive since it involves switching out the gasket and removing the pan
Torque converter
A toque converter can also bring issues. A faulty needle crack or bearing in the body can contribute to the leak. It's always a difficult task fixing a single crack located in the body of a torque converter. Bearings found on damaged needles are even more difficult to fix
Seals
Seals often become worn out or warped causing leaks on transmission fluids. A seal that is continuously exposed to heat frays and cracks with time. You can find leaking seals anywhere though. They can be found on body valves, transmission pans, input shafts, or even on drive shafts. When an input shaft has a transmission fluid leak, the fluid will always occur from the transmission's front. It is below the drive shaft where you can notice an output shaft leak. Leaks caused by worn seals can be prevented by expanding the seals
How do transmission fluid leaks get fixed?
Step#1- Identifying the leak
Before starting doing anything, be sure that the leak is a transmission fluid. Dip your finger anywhere you find a leak to ascertain the colors and consistency. Transmission fluids are always red in color even though aged fluids might be darker or a color that is close to brown. The fluid must be consistently thin in comparison to motor oil. The leak must also come from the middle or front buy crestor in canada side of the car, check and see whether that's the case. After you confirmed that it's a transmission fluid, you can go ahead and identify the transmission fluid leak causes
Steps#2- Find the leak source
You must do a thorough check to find where the problem is coming from. You must examine seals, fluid lines, pan gasket, torque converter and the transmission pan looking for signs of transmission fluid leaks
Step#3- Determine if it's a problem that can be fixed
After identifying the problem, you must determine whether it's fixable. Fluid lines, gaskets, drain plugs; loose bolts and transmission pans require simple fixes. You will also be required to measure the leak size of the transmission fluid. A few drops will mean that the problem is small while large amount of fluids suggest that issue is bigger and that it requires service. If you can't fix the problem yourself, its advisable to take it to a repair shop
Step#4- Look out for what you need
The materials and tools that you require will depend on the cause of that particular transmission fluid leak. It is for that reason that you must first identify where the leak originated from. After you have ascertained that the problem is fixable, you can the go ahead and identify all the stuffs required to complete the job. You may find the following items useful; jack stands or ramps, specific transmission fluids, new seals, new transmission pans, new drain plugs or bolts, new gasket and a catch pan that has a drain funnel amongst others.
Step#5- Draining the transmission fluid
Draining of the transmission fluid is the next important step. You must elevate the car using either a ramp or a jack stand so as to reach the pan/drain plug. Have a container below the transmission so that you can get all the fluid. Drain the fluid by removing the drain plug. In-case there is no drain plug, remove the whole pan
Step#6- Resolve the problem
Fixing the problem will depend on exactly on what you want fixed. If the transmission fluid was caused by loose bolts, use your hand to tighten. You can also use a torque wrench but ensure that you do not crush the gasket. But if the drain plug or bolts have threads that are worn out, replace them immediately with new ones. Other problems may be fixed by replacing the fluid lines, replacing the pan, replacing the gasket, and replacing the seals amongst others
Steps#7- Fill up
Finally, after fixing the transmission fluid leakage, refill the transmission using fluid. If the fluid that you drained is still in usable condition, you can use it again. If you will refill it with a new fluid use a specific transmission fluid recommended in owner's manual. Buy enough fluid to replace the fluid taken out. Ensure that the drain plug is back and that the pan is secured. Use the funnel to transmit the fluid back. Do some tasting to your car by shifting different gears to ensure that the fluid is evenly dispersed. You have now been enlightened on anything you wanted to know concerning transmission fluid leaks.