How Much Is A Non Running Car Worth? Junk or Broken Car Values
So, how much is a non running car worth? In general, a non running car is worth up to 20-40 percent of the vehicle's used value, but the exact amount will vary depending on the individual vehicle. Most likely, the cash value of your car will be less than the Kelley Blue Book value.
You can sell a non running car to a junk yard or scrap it for its parts, but you will likely get less money than if the car was running. If you are trying to sell a non running car, it is important, to be honest about its condition and disclose any known issues.
It is also a good idea to take some pictures of the car so potential buyers can see what they are getting. Let's evaluate everything to give you the best answer to the question.
Factors That Affect a Value Non-Running Car
Sometimes you face expensive repairs, your car isn't running, and you're just not sure what to do. The first step is admitting that it might be time to sell or junk the vehicle. You need to know how to value a non-running car.
Non running cars can have a range of different values, depending on their specific circumstances. Here's a list and a summary of how these factors play a role or influence your estimate:
Make, Model and Year
Older vehicles, or those that are no longer in production, will likely be worth less than current models. This also plays a part in determining the value of a non running car. Used cars tend to depreciate at a rate of 15-20% per year.
The Kelley Blue Book is a good place to start when estimating the value of your old car. Once you get the fair trade in value, you can apply a 40-60% discount to that number to estimate the value of a non running vehicle.
Condition Of The Non Running Vehicle
If you have a total loss car, it will be worth less than a damaged one. A car that doesn't run but is otherwise in decent cosmetic condition can be worth up to 60% of its market value. The better the car's condition, the more money you're likely to get for it.
Market Conditions
The current market conditions will also play a role in the value of your car. If there are more cars available, buyers will be able to get cars at a lower price, and your car will be worth less.
On the other hand, if there is high demand for cars and a low supply, you can sell your car for a higher price. The time of year can also affect the value of your car.
Your Current Location
You can get a different offers for the same car in different regions of the country. For example, a Mercedes Benz in good condition from Los Angeles will have a higher value than the same car in Atlanta.
Prices of Scrap Metal
The metal value or price of scrap has a significant impact on the value of your non running car. When junk car prices are high, the value of your clunker goes up. Worst case, you can still sell your car that doesn't run, but the amount you get paid will be based on the going rate for scrap.
How can you sell a non working vehicle?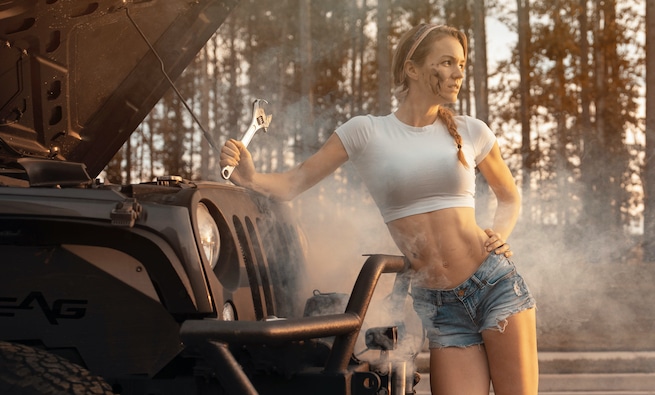 There are a few options you have when selling a non working vehicle. However, before you sell your car, take it to an auto repair shop. Find out what is wrong with it and get an estimate for repairs.
This will give you a better idea of how much your car is actually worth. Non running vehicles with transmission or engine problems are usually sold for less because they require more expensive repairs.
Other broken cars that do not require expensive car parts to be replaced can be sold for a little bit more. Here are some options you have when selling a non working car:
Online Auctions
If you do not have enough money for the repairs, or simple your vehicle is not even worth repairing, you can sell your non running car online on an auction website.
Copart direct or IAAA are two such reputable online auction websites. When you are placing your listing, be sure to mention that the car is not running and list all of the damages. This will help to set the right expectations for the potential buyer.
You can set up a buy it now or instant offer value, or you can let the bidders determine the selling price. This way, you can sell your car as is to the highest bidder for the best price possible.
Private buyer
You can easily find a private buyer on platforms like Facebook Marketplace or Craigslist. You may have to post your ad in the non running section or the parts only section.
When writing your classified ads, be sure to mention that the car is not running and list all of the damages. You can also try to negotiate with the buyer and ask for more cash if they are willing to take on the repairs.
Most of the time, you will get an offer that is lower than the actual value of the vehicle. This is because the buyer knows that they will have to put money into repairs. You will need to negotiate to get a fair price for your non running vehicle.
Car dealer
Car dealers frequently have "push, pull, or drag" sales where they encourage consumers to bring in non working cars. The dealer will inspect the vehicle and give you a low-ball offer if there is enough profit to be made.
The offer will be based on what they think they can sell the vehicle for after they fix it up and add it to their used car inventory. Not all car dealers buy non running cars, so you will need to call around to find one that does.
They usually have a service department area where the broken down car is repaired and brought back to working condition. If you don't have the time or money to fix your car, then selling it to a dealership is a basic option that will get the job done.
Junk Yards
Tons of companies will pay money for junk cars. In fact, most junk yards will take just about any car that is brought to them. The amount of money you get paid will depend on the car's weight, the current price of scrap metal, and the condition of the vehicle.
All you have to do is to call the company, and they will come to your location for an evaluation. Normally you will get free towing services as well. These companies will usually give you a cash offer on the spot.
You can compare offers from different companies in your area to see which one offers more money for junk vehicles. They buy broken cars and sell them for parts.
Selling your car to a salvage yard is one of the easiest ways to get rid of a non working vehicle. You don't have to spend any money on repairs or towing services. The process is simple, hassle free, and straightforward.
Scrap Yards
A scrap yard typically buys cars that are in very poor condition and pays by the ton. They will weigh your vehicle on site and give you a cash offer based on the average price of the metal value.
The downside of selling to a scrap yard is that you will probably get paid very little money for your non running car. The scrap value of a broken down car is not very high.
Can you trade in a broken car that won't start?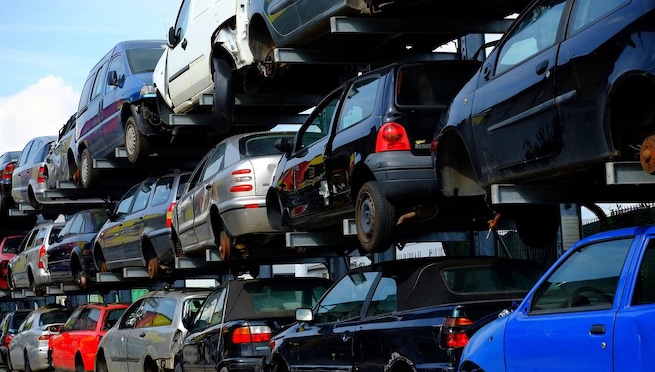 You can certainly sell a vehicle that isn't running to a dealership if the buyer is interested. They buy cars that are in poor condition all the time, so it's not uncommon for dealerships to accept a trade-in of a non running car.
Some dealers have "push, pull, or drag" sales on a regular basis, in which they ask customers to bring in a non working car as a trade in option. The dealer will inspect the vehicle and give you a low-ball offer if they think there is enough profit to be made.
Can you get money for a junk car that doesn't run?
Yes. You can sell a junk car that doesn't run to a salvage yard, junk yard, or car dealer. These companies will either pay you cash for the car or give you a fair offer. It's important to remember that you will probably get paid less money for a non running car than you would for a running car.
Orthodox in Philadelphia, PA, for example, would purchase nearly any type of automobile due to the great demand for used vehicles. They pay cash for junk cars on the spot and don't require that the car is in running condition.
Last Updated on: July 14, 2022