Is It Worth Repairing A Car After An Accident? | 4 Helpful Tips
Repairing a damaged car can be expensive, and sometimes it may not be worth repairing your car if the cost to repair is greater than the value of your car.
Your car insurance company may declare your car a total loss if the cost of repairs is too high. In this case, you would receive a payout from your insurance company that is equal to the value of your car, minus your deductible.
So, is it worth repairing a car after an accident? Fixing your damaged car after an accident will be the best option. Many times you will be covered if you have a good insurance company. Getting it repaired might cost you a few thousand dollars, but it will be a lot cheaper than buying a new car.
Take your time before deciding how to proceed. Don't let the insurance agent pressure you into a decision. If you're not sure if it's worth repairing your car, get a second opinion from a mechanic or a local auto body shop.
Is it worth fixing a car after a car accident?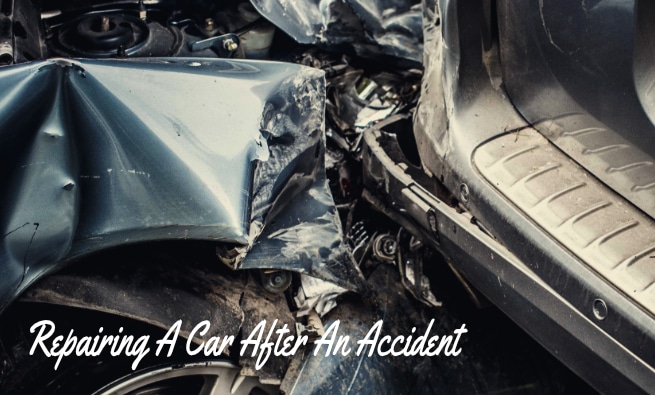 Getting into a car accident is always a stressful event, and the aftermath can be just as complicated. The first thing you'll need to decide is whether or not it's worth repairing your car. Here are a few factors to consider:
The severity of the damage
Obviously, if your car is totaled, there's no reason to repair it. But even if the damage is significant, it may not be worth repairing if it will cost more than the car is worth.
Your insurance coverage
If you have comprehensive or collision coverage, your insurance company may cover the cost of repairs (minus your deductible). If you don't have this coverage, you'll have to pay for repairs out of pocket.
The cost of repairs
Even if your insurance covers the cost of repairs, you may still have to pay a deductible. And if the repairs are expensive, it may not be worth repairing your car.
The actual value of your car
If your automobile is old or isn't worth much, it may not make sense to invest in repairs. In this case, it might be better just to sell the car as-is or use the cash from the sale to buy a new car.
Can you lose insurance if you don't repair your car?
If you want to keep your vehicle's comprehension or collision insurance, many insurance companies will need the vehicle repaired after an accident. As vehicle owners, we need to make sure we are operating safe motor vehicles, and part of that responsibility is to get the car fixed so it can work correctly.
Will my auto insurance company pay all repair costs?
Don't be surprised if your insurance company chooses not to pay for all of the repair costs. The insurance provider is in business to make money, and they will use every opportunity to minimize the claims adjuster's estimate of the repairs.
Go over your insurance policy to see what kind of accident damage does and does not cover. If you have any questions about what is and is not covered, ask your insurance agent before signing anything.
Even if the insurance claim is denied, you should still take your car to a reputable repair shop to get an estimate of the damages. This will give you a starting point for negotiation in case you decide to fight for a higher settlement.
Some insurance companies will try to low-ball you on a claim after an accident, but don't let them take advantage of you. Knowing your car value and how much it is going to cost for you to get your car repaired is important, so you don't get ripped off.
Can you repair your car yourself?
If you have an auto loan, the answer is almost certainly no. The lender has a vested interest in your auto, and they will require that any repairs be made by a professional.
Regardless if you owe money or you purchased your car in cash, it is in your best interest to have a professional mechanic fix your automobile. Many repairs may seem easy, but they can be complicated and expensive if done wrong.
You could opt to do paintless dent repair on your vehicle if it has smaller door dings. But, for bigger repairs, you're going to want a professional to ensure the safety of your auto body work.
If your car's windshield sustained some cracks or chips, contact a reputable windshield repair professional like Vanisleglass.com to have the problem fixed.
What happens with your car loan?
A totaled car or completely wrecked cars that are no longer drivable and, most of the time, are considered a total loss by insurance companies. If you have an auto loan, your lender will still expect you to make your auto loan payments — even if your car was totaled and is no longer drivable.
You have a few options when your vehicle is totaled. The insurance company will not pay for the full value of your vehicle if it is totaled. But don't worry. If you're still paying off a loan, the lender will likely require you to buy gap insurance to cover the difference.
Gap insurance is always an optional coverage that helps pay off your auto loan if your vehicle is totaled or even stolen and you owe more than the car's depreciated value. This is more convenient since you're not going to be stuck with a vehicle that has a salvage title.
Should I have my car totaled or repaired?
Some vehicle owners get a sentimental value for a vehicle. The best scenario is to fix the vehicle and keep it running for as long as possible.
But, if the cost of repairs exceeds the vehicle's total value, you're probably better off having it totaled. A vehicle that's been in an accident can often times be repaired to look and run like new again.
Once the dust settles after an accident, you have a decision to make: car repair or replace your vehicle. If the accident was minor and the repairs are not too expensive, try to get the best service and repair your vehicle.
Otherwise, let the auto body shop go thru all the paperwork so they can send the vehicle to a salvage yard. They will get the car towed for free when it is not worth fixing.
What If the repairs exceed the actual cash value of the car?
After you have owned a vehicle for five or more years, the vehicle's value drops to the point where the cost of collision repairs may exceed the vehicle's actual cash value (ACV).
At this point, it is probably a good habit to let go of the totaled car. Responsible drivers will have their vehicle repaired if the accident was their fault. No matter if you or if the other driver is responsible for the accident.
For bigger problems like transmission or engine block repair jobs, it is best to let an expert handle them. Get your appointment today and start your claim as soon as possible. And remember to stay on top of your service records even if you own your car free and clear.
Last Updated on: July 13, 2022