When is a Car Considered a Classic? [2023 Vehicle Insights]
Owners of older vehicles have a love for cars built in bygone era's. Many just appreciate the engineering that evolved, while others wanted to preserve cars from manufacturers that were no longer in business.
Various car clubs began with a few individuals who were enamored with older vehicles, anything mechanical and a desire to compare notes with like-minded collectors. So, when is a car considered a classic?
A car is considered a classic if it's age is between 20 years old and 40 years old. The vehicle needs to be kept in its original design and with the same specifications as if it came out of the manufactured company.
Vehicle clubs such as the Classic Car Club of America or CCCA, the Antique Automobile Club of America or AACA, and the Vintage Car Club of Canada or VCCC are a few of the well known and respected clubs in North America.
What defines a classic vehicle?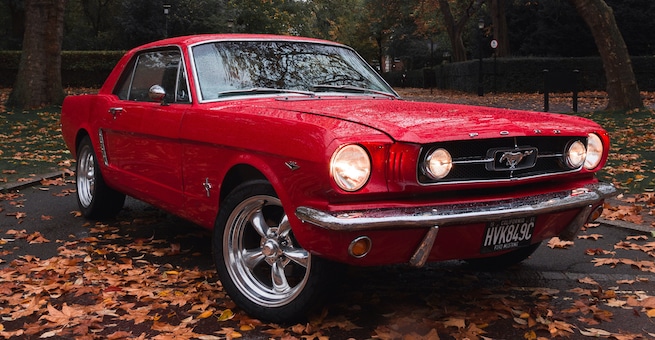 The definition of a CCCA club includes the following attributes:
Built between 1915 and 1948
Fine or distinctive automobile
Distinctive automobile, either American or Foreign built produced vehicles
Built-in limited quantities
Must be high priced when new
Various other factors are included, such as:
Not all models of the same vehicle are included if they do not meet the criteria as defined by the CCCA. Many car owners apply to have their vehicles approved and registered as a classic car for the esteem it brings to their vehicles. Today many people use the term "Classic" to describe any interesting older historical vehicle. The CCCA has a narrow focus and does not include interesting cars on their list. Nor do they include racing cars, muscle cars, or serious sports cars in their American classic car lists.
How Do Experts Define Classic Status
While the experts work within the definition previously discussed in this post, the list of vehicles is very specific. There are some exceptions that have been allowed over time, while in other situations, some vehicles are not included, which on the surface perhaps should be.
For example, cars built before 1915 can be included if they are nearly the same as eligible vehicles built in 1915 or later. Similarly, vehicles built after 1942 and until 1948 are accepted only if they are nearly identical to prewar vehicles—cars built after the war ended, which are the same vehicles that are excluded from the CCCA.
Classic Car Club of America
The Classic Car Club of America began in 1952, dedicated to collecting and preserving the world's finest cars. They run shows such as the Grand Classic, where owners can show their vehicles as well as CARavans. CARavans are annual driving tours covering scenic venues, lasting three days up to several weeks, with stops at many attractions. Membership has reached 3500 worldwide.
Antique Automobile Club of America
The Antique Automobile Club had its origins in 1935 with their first meetings, and a full constitution was drawn up in March 1936. There were fourteen members when the AACA began. The club grew to 850 members in 1948 and on to over 50,000 in 1976, their jubilee year. The AAAC library and research center is an integral part of the club, with many members making contributions and documenting important horseless carriage restorations.
Vintage Car Club of Canada
The Vintage Car Club of Canada focuses on vehicles that are 25 years old or older. There are over 1300 members in British Columbia, and they produce a publication six times a year called The Vintage Vehicle. They run numerous events throughout the year, including tours and meetings, operate a classified section where owners can buy and sell vehicles as well as parts. They also operate a blog for members.
Do I register my car with the local department of motor vehicles?
The requirements for registration with the local department of motor vehicles vary by state for classic cars. Registering a vehicle with the DMV includes paying for tags, emissions, and sales tax. Some states do not administer sales tax and do not require an emissions test, while other states require sales tax based on the appraised price regardless if the vehicle is even roadworthy. Arkansas, Kentucky, and Minnesota ranked as among the best places to own a classic car. California, New Jersey, and Massachusetts are among the worst.
Does a classic car become more valuable with age?
There are many factors that must be considered when determining the value of a classic car. The main attributes are age, condition, and uniqueness of the vehicle. A newer classic car of the same model could be worth more than an older model if the older model is in poor condition. The following are some of the attributes that are considered in addition to age for determining the value of a classic car:
Does the car's engine run?
How many were made?
How many remain?
Is the vehicle popular?
Higher demand tends to push the price up
Was the model considered a luxury model
Very rare vehicles in bad condition can be very valuable. Vehicles with limited production numbers in excellent condition can also be worth a great deal. Older vehicles that were less expensive initially and very rare can also be worth a great deal.
Difference between an antique and classic car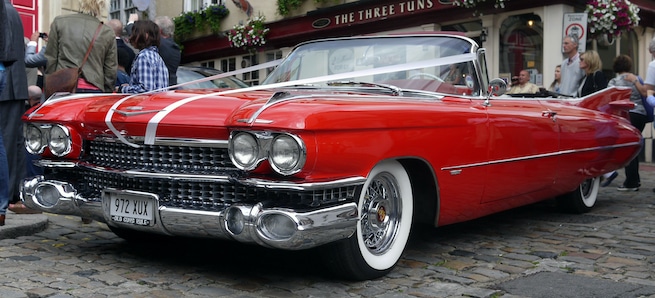 Car clubs have very specific definitions for antique vs. classic cars. The CCC club organization of America's definition of classic cars built is between 1915 and 1948. Vehicles built before 1915 are considered antique cars.
However, many states, DMV's, insurance companies, and local car clubs, have a variety of definitions. Modern classics include vehicles over 20 years old, while antique cars are over 45 years old. And vintage cars were built between 1919 and 1930. Many classifications vary a great deal across states overlap with each other when deciding if a car is classic or an antique.
Car shows for classic cars will have specified definitions for the type of car, age, and model. Check with your local car club, DMV, and insurance company to help determine the actual classification for your vehicle. Most vehicles over 25 years old are considered Vintage.
Do insurance companies provide a special price to insure classic cars?
Car insurance companies recognize that the typical classic car differs a great deal from a regular vehicle. They tend to adjust the insurance requirements and pricing accordingly. For example, the following factors are considered:
Occasional or daily driving
Storage location
Classic car values tend to increase over time instead of depreciating
Insurance companies also take into account that classic car owners take special care of their vehicles, including storage in pristine conditions, maintenance, etc. these vehicles are driven in the best conditions on sunny, dry days with no chance of rain or snow. Accurate records of maintenance and repairs help to document the value of the car.
Classic car owners also tend to have lots of pictures of their vehicles. Awards won at car shows are another excellent source of documentation to support the initial and ongoing value of their vehicles. Always check with multiple insurance companies for car insurance rates and obtain multiple car insurance quotes before deciding on classic car insurance coverage.
Is there any special requirements to get a loan for a classic car?
The definition of a classic car differs by state. Not all lenders will provide financing for a classic car. Insurance companies follow guidelines that also vary by state. Owners must ensure their car qualifies as a classic car under the definition provided by the lender.
Standard requirements include having an excellent credit rating, a down payment from 10% to 20% of the value of the car, and an appraisal accepted by the insurance company supporting the stated value of the classic car. Most lenders require evidence of insurance of the car at the stated value.
Since many lenders do not provide loans for classic cars, new owners will need to seek lenders that are willing to provide loans and evaluate the special conditions that may be required to qualify for a loan. In some settings, a personal loan may be an alternative funding solution.
Summary
Classic vehicles, antique vehicles, and car vintage clubs exist around the country for members to trade information, parts, and vehicles. These collector cars are cars that hold special interest for many nostalgic automobile owners.
Many provide their own personal funding; however, there are lenders and insurance companies providing coverage for owners of classic cars, many with special conditions attached. These vehicles are past the depreciation curve.
While owners may not lose money on their investment, the value of the car may increase as the vehicle ages. Some investors collect vehicles that are over 45 years old.
Last Updated on: January 11, 2023