What Kind Of Car Should I Buy? 10 Best Options to Buy Now
Buying a car is exciting, regardless of what age you are. Your first auto can be especially exciting since it is the first time you have your own wheels and full independence.
Many people love the new gadgets available on new cars. GPS, Self Driving, Adaptive cruise control, and the writer's favorite, a heated steering wheel. So, if you have asked yourself what kind of car should i buy?
Then you are at the right place. There is a time in life that a convertible sports car appeals to many drivers, or perhaps a luxury auto.
Many consumers must focus on purchasing a practical auto for job and family, although that does not mean you need to give up all of the advantages, luxuries, and gadgets available in today's cars.
What Kind of Car Should I Buy
What type of auto will you purchase? Have you determined your priorities? If you have a budget, and have you checked with your insurance company to verify the cost of the insurance for your new auto? Some vehicles are much costlier due to past history of insurance claims.
Making these decisions upfront makes the choice of an auto much more selective and easier to focus on a small subset of vehicles that fit your needs. Here are some options based on the type of car that you should consider analyzing:
Luxury car
Getting a luxury automobile sends a message that you have made it. You can enjoy the comfort, and also attract attention and let people know that you are successful and can afford to purchase a high-end auto.
Sports cars
Perhaps this is your first auto or you going through a mid-life crisis. Either way, a sports car communicates that you enjoy life and want to have fun.
While it might not be a practical auto, it meets your needs for this time in your life. This category is not a good option if you like going on long trips or have a travel lifestyle.
Family car
Whether an SUV, van, or a sedan, you need a vehicle that accommodates the family, their sports gear and your kid's friends. It might not be the most exciting vehicle, but it is practical.
An SUV leans a little towards luxury and sports categories while still meeting the needs of the family, for example the Land Rover can be in that category.
Commercial autos
Commercial vehicles serve a practical purpose. A van, half-ton or cube van all send a message that you are in business. Tacking the company name on the side door, even if your driving a sedan, clearly sends the message that this vehicle is used for commercial purposes.
5 Important Things to Evaluate Before Buying a Car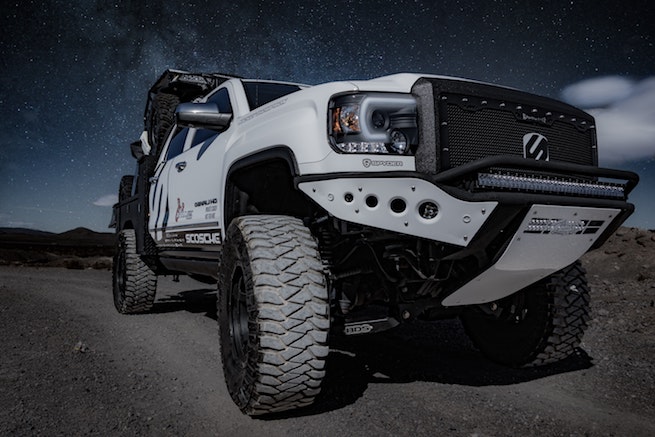 Many people purchase a auto based on emotion, how the auto looks, and how it feels while driving. There are other important considerations that many consumers take into account, such as how efficient your auto is, what safety features it includes, and the cost of car insurance.
If you have a boat or trailer, auto buyers need a auto that is rated for towing with the capacity needed for your trailer. For example, CVT transmissions are not rated for towing in some autos.
Gas mileage
If you care about your budget and the environment, then a high mile per gallon vehicle is definitely on your priority list. Consumers purchasing luxury vehicles may not be quite so concerned. After all, paying for fuel is one of the smaller expenses.
Safety features
New cars are increasingly equipped with safety gear that protects drivers, passengers, and the family. Safety features are important, especially if you like driving a lot. Some insurance companies provide discounts for autos equipped with the latest safety equipment.
Car insurance
Always check your car insurance before making a purchase. Depending on the auto model history for theft and the cost of repairs, plus your personal driving record, the cost of auto insurance could be prohibitive. Always obtain a quote before you sign on the dotted line.
Towing capacity
If you plan to tow a trailer of some kind, confirm that you can tow something with your vehicle. Some transmissions are not rated for towing, and you may also need to add a transmission cooler. Your dealer can also provide information on the towing capacity of the vehicle.
Price range
For many people, a budget is one of the most important variables. Total price, down payment, and monthly payments are the important numbers to match against your ability to afford the vehicle.
Don't forget to budget for operating and repair expenses. The good news is that there are many car prices that can fit any price range or budget.
10 Different New Affordable Vehicles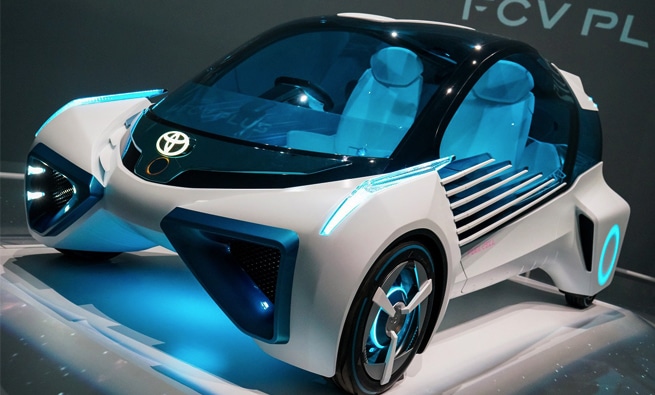 There are many different options in terms of vehicles, interior and exterior features, technology, performance, driver support technologies, safety, emissions and of course budget.
We suggest that auto buyers make some of the big decisions upfront before they begin looking for a new or a used auto. In this buying guide you can expect 10 affordable options.
The budget is usually a primary concern. No sense in looking at vehicles that are not affordable. Many people are concerned about comfort especially if they drive a great deal.
Some want to be as green as possible, while others care about performance – speed and acceleration. Make some of these decisions and then you can decide on what car should you buy.
1. Honda CRV
The Honda CRV is considered a mid-range sport utility vehicle, can be ordered with four-wheel drive and has towing capabilities with a 3-year warranty.
2. Ford Mustang
The Ford Mustang is considered a mid-range sports car to buy, can be ordered in coupe or convertible styles, has been popular for many years as one of the premier sports autos to own.
3. Honda Civic
The Honda Civic is at the high end of mid-range pricing, comes with a 3-year warranty, and falls into the compact auto category. It comes with a 306 hp engine. Honda always provide an amazing car buying experience.
4. Toyota Camry
The Toyota Camry is considered a mid-size auto, mid-range pricing with several different feature packages that may be attractive to buyers. Engine horsepower varies from 203 to 301 hp depending on the model.
5. Hyundai Santa Fe
The Hyundai Santa Fe is considered a sport utility vehicle and seats up to five people. Pricing is considered mid-range with several feature packages available. Try test driving to see how comfortable it is for your size.
6. Honda Odyssey
The Honda Odyssey is a minivan, great for families, and even commercial activities. It can be used to tow trailers with limitations and comes with a 3-year warranty. This auto is known for going on long road trips.
7. Toyota Corolla
The Toyota Corolla has been available for many years and very popular for an outstanding predicted reliability rating among owners. It has great fuel economy and active safety features.
8. Honda Pilot
The Honda Pilot is a sports utility vehicle with towing capabilities and seating capacity up to 8 people. There are three configurations depending on what features and packages are needed. For a large size vehicle the Pilot provides great gas mileage.
9. Toyota Tacoma
The Toyota Tacoma is a pickup truck, comes with towing capabilities and either manual or automatic transmissions. The warranty is for three years. Other SUV you can consider is the Toyota RAV4 that is in the same price range.
10. Ford Ranger
The Ford Ranger is a pickup truck, comes with towing capabilities, seats up to five people and comes with an automatic transmission. The warranty is for three years.
Tip: Always evaluate new vs used vehicle type options before buying a car.
Wrapping It Up
Buyers generally usually very excited when they are purchasing a new vehicle. We suggest taking a friend with you and focusing on the features, style, and budget that fits your lifestyle.
Car buying is an amazing fun thrilling experience, especially if it is your first auto. If you love long trips and to travel to experience fun things, then consider a Mid-size SUV that gives good gas mileage performance.
Car prices, test driving, type of car and other key points to be considered to determine which car to buy. We hope that this buying guide can clear some of these things and help you identify which car should you buy.
Other good options to consider include Land Rover, Toyota RAV4, and Mazda CX5.
Last Updated on: January 22, 2023