Cleaning Car Windows Without Leaving Streaks
Most of us like crystal clear windows but try to escape their cleaning. Streak-free car windows improve visibility through them and even compliment a shiny body. Though it seems a hard process, cleaning car and truck windows is relatively an easy task. As long as you have proper tools, cleaning the windows is a very simple task. Try out this and am sure you will make your windows clean and streak-free.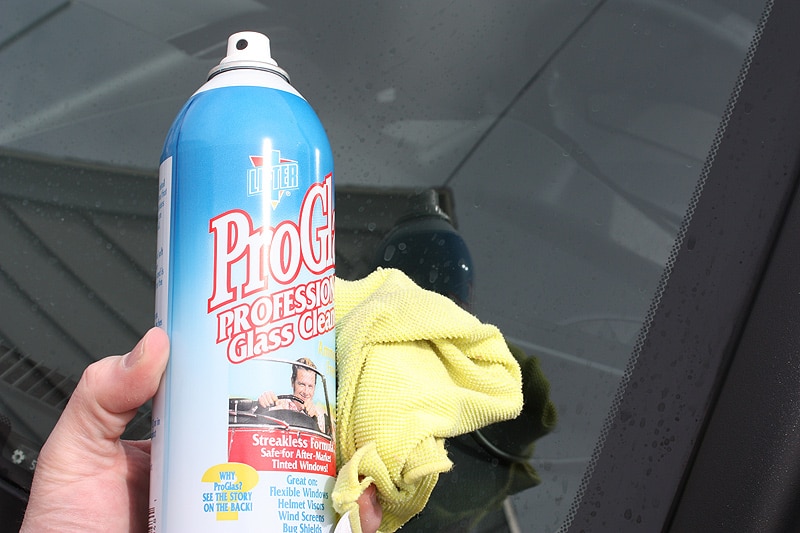 The first step to cleaning the windows of your vehicle is ensuring you have the proper tools for the job. These tools comprise of, towels and cleaners.
Towels
One should choose enough towels while cleaning the windows. Although most people liked newspapers, experts do not recommend them if you want a clean window with no streaks. Paper towels are not good in cleaning the windows as the mostly leave streaks.
The towels used should be surgical or microfiber towels. Both of these types are lint-free and highly absorbent. These characteristic ensures that the towels absorbs all the cleaner from the window and leaves a streak-free glass. Microfiber towels are also gentle in scrubbing the car windows.
Auto detailers recommend the use of at least for towels in cleaning car windows. Use two towels for washing, and the other two are used drying the class.
While cleaning the towels, one should not use fabric softeners as they will cause streaks while cleaning the glass later. The towels should not be washed with other towels as that may also cause streak remains while washing the glass.
Window cleaner for tinted windows
Everyone have different stories of their search of the best cleaners in the market. There are many types of cleaners depending on the ingredients used in their manufacture. This variety also diversifies the type of stains they clean in the car window. Although nowadays most cleaners remove a lot of stains, there are other cleaners that do not remove some stains like oil based stains. A cleaner composed of a mixture of water and vinegar, for example, does not remove oil based stain in a window unless it has an aftermarket tint.
One should choose a good cleaner that suits his/ her taste. You should take your time and read the ingredients before making any purchase. A good cleaner have chemicals that are not harsh and does not leave smudges and streaks on the window.
Cleaners that contain ammonia, alcohol or detergents are not the best as they mostly leave streaks or smudges. A good cleaner should also not temper with the window tints.
Other important tools
A times, one require other tools to make the car window cleaning task excellent. These tools may include a glass eraser. There are tools that are designed to reach the edges of the windshield or other windows that you may not reach with your bare hand.
After gathering these essential tools for cleaning windows, you should seek for the technique. Different people have different approaches to cleaning car windows. Others prefer starting with all windows from inside while others prefer starting from outside. The difference in approaches should not affect the degree of the cleanliness. All the same, you just have to ensure the windows are streak-free.
Usually, one should apply the cleaners on the window, not on the towel. The towel should be used to spread the cleaner on the glass. Also, it is highly recommended that you start from the edges towards the center. An up-and-down or sideways motions should be used while using the towels during cleaning.
Cleaning car windows in the sun is a bit hard. One should, therefore, find a smart spot to clean the glass windows. Some streaks may not even be visible in sunlight. So, you should choose a shade to make your environment comfortable.
Tips for cleaning car windows to be crystal clear
Some people say that it is good to use more than one cleaner for the best result. This type might be somehow expensive. Instead of that, one can use one cleaner and use water as the second clear. The use of water will ensure streak-free windows at a relatively low cost.
Some detergent might temper with the rubber used to hold the window in position. The cleaners used should, therefore, be rubber friendly to ensure that it does not temper with rubber.
Some places like windshield corners are hard to reach cleaning inside of windshield. These parts necessitate the use of special glass erasers designed especially for the task.
Common types of cleaners
Water
Water is a very good cleaner to deal with tinted windows. It is cheap, easily available, and odorless, unlike other cleaners. The greatest disadvantage is that it cannot remove oily spots and will leave smudges
Vinegar
Vinegar based cleaners are safe to the environment. Vinegar is also a good cleaner as it kills bacteria and mold. Its tolerance on tints makes an ideal car window cleaner. It's a disability to remove oil based stains on windows makes it not a choice to use for oily glass. The smell might also be harsh to other people.
The best automotive glass cleaner for inside of a car
Muc-Off Glass Cleaner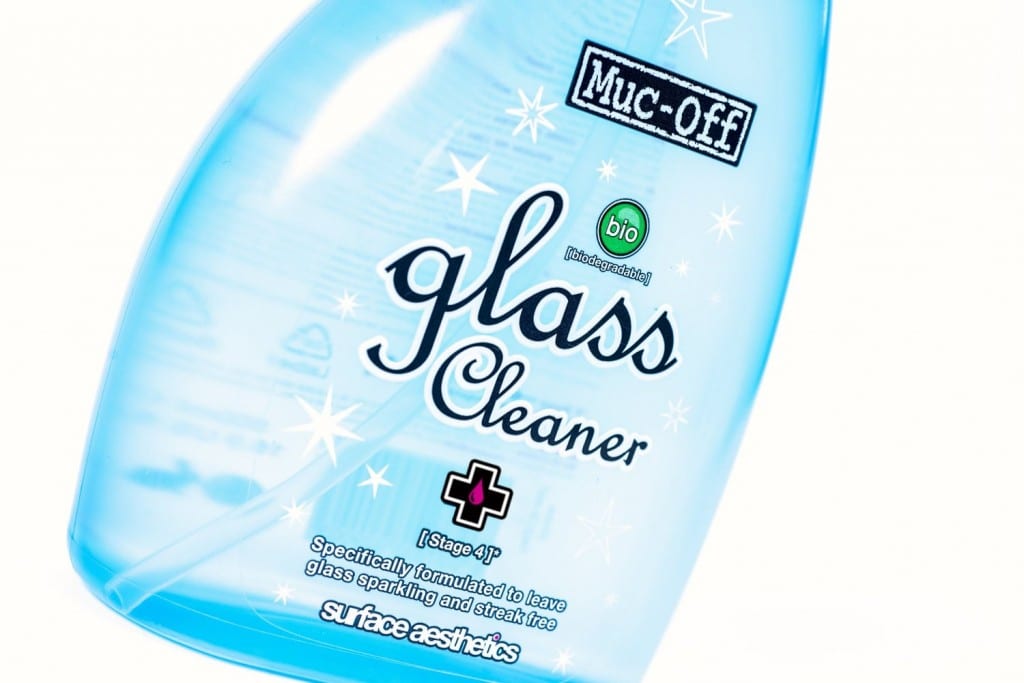 It has a nice smell and works very well on dirty windows. It removes all the oily stains and with proper cleaning technique, no streaks will remain on the glass. It is a biodegradable cleaner.
Black Diamond Quick Glass
Though the smell is a bit harsh, this cleaner removes grease and other notorious stains in a glass without leaving smudges. When you know how to clean windows without streaking, this will surely not leave any streaks.
Dodo Juice Clear Menthol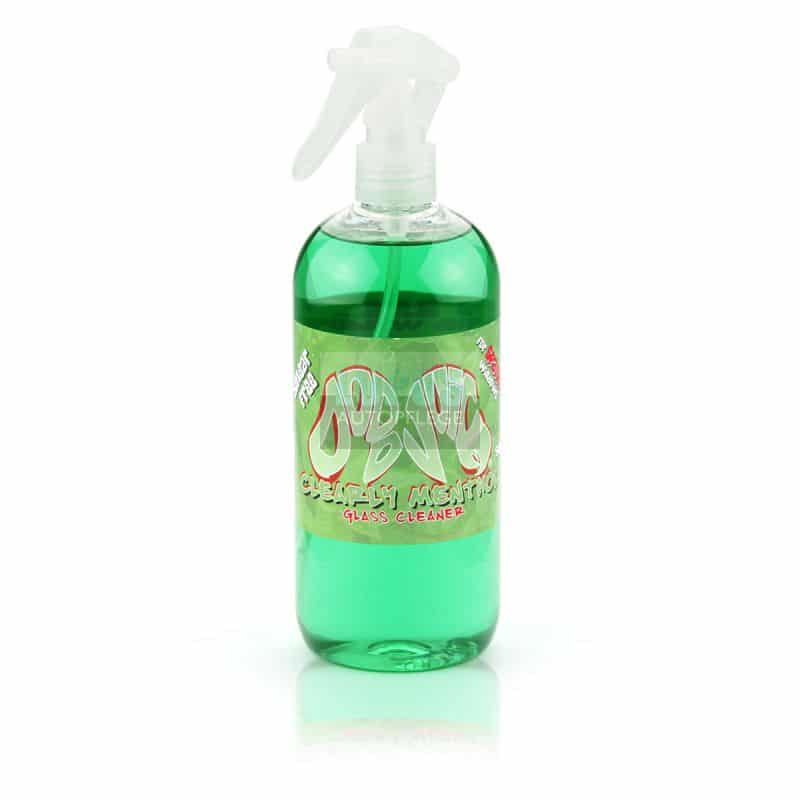 Its fragrance is not very strong. Though more expensive, this Dodo product is good at cleaning and leave no smudges on the windows.
Even with the best of the best cleaners, with no proper towels and techniques one may not manage to clean the glass to crystal clear perfection leaving no streaks. One should know how to clean car windows without leaving streaks. The approach should be appropriate and with proper tools. One should always have a mind dedicated to cleaning as it may be time-consuming.
With a very clear glass with no smudges and streaks, one can feel proud and a sense of belonging. It also helps the driver have a clear view of the road.